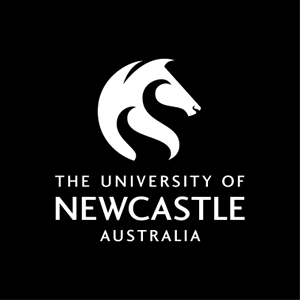 Program handbook
Description
This program develops problem-solving and communication skills with studies in food, nutrition and dietetics, basic and applied sciences and social sciences. The final years of study offers a variety of electives according to your area of interest and is offered using distance education processes. The program is accredited by the Dieticians Association of Australia; graduates are eligible to be Accredited Practising Dieticians (APD).
---
Program learning outcomes
On successful completion of the program students will have:
Demonstrated comprehensive understanding of the theoretical basis of food and nutrition sciences, social and behavioural sciences, and the medical nutrition therapy, public health nutrition and food service management domains of practice to provide safe and effective practice (scholarly approach)
Demonstrated specialist knowledge, skills and attitudes to assess, manage and evaluate the nutritional needs of individuals, groups and populations in a variety of settings (Comprehensive expertise)
Demonstrated critical thinking, a flexible, evidence-based approach to practice and ability to identify and analyse complex problems to develop innovative solutions (Research adept)
Demonstrated high level and effective verbal, non-verbal, academic and/or professional writing skills communication skills at an individual and a population level (a skilled Communicator)
Demonstrated a commitment to ethical action and social responsibility, including advocacy for patients, the community and the Nutrition and Dietetics profession (an Advocate)
---
Details
Information correct as at
21st Oct 2017 11:14pm
Program code
12339
AQF level

Level 8 Bachelor Honours Degree

Locations and UAC codes
Mode of delivery

Face to Face - Year 4 - practical experience and online distance education

Duration

Australian students - 4 years full-time.
International students - 4 years full-time.

ATAR (2017)

| Location | Cut-off | Median |
| --- | --- | --- |
| Callaghan Campus | 82.10 | 86.25 |

Recommended studies
HSC Chemistry.
Term type
Semesters
Fees
Managing faculty

Contributing schools

Relevant University rules and policies
CRICOS Code
001131C
---
Click on the headings to show/hide sections of content. Hidden information will not be printed. Hide all sections
Admission information
Admission requirements
Admission to this program is available to Australian students, residents and international students.
You may also be eligible to receive bonus points if you will be receiving an Australian Tertiary Admission Rank (ATAR). Find out if you are eligible for bonus points.
Current Australian Year 12 Students:
Apply for entry through UAC. Entry based on ATAR or equivalent.
Non school leavers and previous Australian Year 12 students:
Apply for entry through UAC. Entry based on:
Previous Year 12 studies and/or
Higher education, tertiary, post-secondary qualifications and/or
Overseas qualifications considered equivalent to Australian qualifications.
All International Students:
Apply directly to International Admissions. International applicants must satisfy an English Language proficiency requirement.
Special selection procedures apply to Aboriginal and Torres Strait Islander applicants.
Minimum English language proficiency requirements
All Applicants must demonstrate that they meet the University's English proficiency requirement. Further information regarding English language proficiency requirements can be found at the English Language Proficiency for Admission Policy here.
The IELTS requirement for admission to this program is 7.0 with no sub-test less than 7.0  Please be aware that the current standard English language competency for registration as a practitioner in your discipline in most states of Australia is IELTS 7.0.
---
Credit transfer
If you wish to apply for credit for studies completed at another institution, or if you are changing programs within the University and wish to transfer your credit to the new program, visit the University's credit website and click on 'How to Apply for Credit'.
Please note that time restrictions apply to the granting of credit to this program.
---
Compulsory program requirements
Professional practice is an essential component and students will complete supervised professional practice in a variety of hospitals, community health centres, and business and food service settings across NSW. Professional practice commences in the second year of the program, which is earlier than many of the other dietetics programs throughout Australia. Regional/rural placements will be mandatory. Travel and accommodation for placements are at the students' expense. To comply with credentialing requirements, successful completion of nominated courses that underpin professional practice must be completed prior to commencing professional practice placements.
Post-admission requirements
NSW Health Verification Requirements

Mandatory NSW Health Verification Requirements must be met. For more information please visit www.newcastle.edu.au/health-medicine-placement

First Aid Certificate

WorkCover approved First Aid Certificate.
Compulsory program requirements - Review of progress
In addition to meeting the University's overall requirements for academic progression, students must satisfactorily complete the following courses in order to progress in their program.
NUDI2110 - Community Nutrition Practice
NUDI3220 - Clinical Nutrition 1
NUDI3230 - Clinical Nutrition 2
NUDI3240 - Dietetic Practice
NUDI3250 - Nutrition Education Programs
NUDI3300 - Food and Nutrition Service Management
NUDI3310 - Public Health Nutrition
NUDI4233A - Community and Foodservice Professional Practice Part A
NUDI4233B - Community and Foodservice Professional Practice B
NUDI4245A - Clinical Professional Practice in Dietetics A
NUDI4245B - Clinical Professional Practice in Dietetics B
---
Professional recognition
Dietitians Association of Australia
The program is accredited by the Dieticians Association of Australia; Students who complete this course are eligible to apply for the Accredited Practicing Dietician (APD) credential.
---
Academic requirements for program completion
Total units required
320 units
Program duration
4 years full-time.
International student visa holders who are studying the program on campus are required to enrol full time as per student visa requirements.
Program requirements
Qualification for the award of Bachelor of Nutrition and Dietetics (Honours) requires the completion of 320 units. Students achieving a sufficiently high grade point average by the end of year 3 will be invited to undertake the Graded honours program in year 4. The first 3 years of the program have a prescribed structure. In year 4 students have some choice in tailoring their program. The fourth year of the program is delivered by distance. Note: Students in the Graded Honours Stream will need to enrol in HLSC4310A and HLSC4310B. Students in the ungraded Honours stream will select 20 units of elective courses.
---
Program plans
Download a program plan for further details on what you will study. Please refer to the program plan for the year that you commenced or transitioned into this program.
---
Transition arrangements
This new program for level 8 is not substantially different from our existing program and as such the students in the current program to be transitioned into the honours program in 2015, without exception.The first and second years of the program are the same (exactly) as our current program.  Some language in the assessment items has been altered to reflect the AQF level.The fourth year of the program will be the same as the current program, except the order of the semesters for SOCA3350.  To enable the Honours project course to be a multi-term sequence course, in Sem 1 and Sem 2 we had to have an elective in both semesters (our students choose to do the honours project as their Electives) and therefore SOCA3350 moved to semester 2.
---
Program structure
Students are advised to read their program handbook information in conjunction with the program plans for course sequence/enrolment advice. Please refer to the Program Plan for the year that you commenced, or transitioned into, this program - Program Plans are available above.
Advanced course filters
Courses that are currently unavailable are hidden by default. You can show them by adjusting the advanced course filters above, or clicking the 'show all' links below each section.
Graded Honours or Electives option
Choose either HLSC4310A and HLSC4310B for Graded Honours, or 20 units of electives for Ungraded Honours.
---
Honours
All students who complete the requirements of the program will be eligible for Ungraded Honours. High performing students (minimum cumulative GPA of 5.5 at the end of Year 3) may be selected for admission into a Graded Honours stream. Positions within the Graded Honours stream are limited and entry is not guaranteed. Students selected into the Graded Honours stream are required to successfully complete 20 units of research courses as detailed in the Program Plan. The criteria for the determination of class of Honours are detailed in the Bachelor Honours policy [000990] section 5.2.2. Enquiries concerning eligibility for Graded Honours should be directed to the Program Convenor.
---
Additional information
All students can access additional learning development mechanisms provided by the Centre for Teaching and Learning.
Aboriginal and Torres Strait Islander students can draw on the assistance and support provided by the Indigenous Student Support and Development service through The Wollotuka Institute.
---
International students
All International Students enrolled in the program will be provided with an orientation to familiarise them with the rules, expectations, facilities and services offered by the University. Please visit our International Students website to find out more about the support services available to international students.
---
Additional support
AccessAbility provides advice and reasonable adjustments to Students with a medical or health condition or disability. If you require adjustments to undertake your program,  contact the Student Support Advisors - AccessAbility  before semester or early in the semester. They will work with the Faculty or School to ensure that this happens in a timely manner.
Please note: All students must fulfil the inherent requirements of the programs and courses they are undertaking. While reasonable adjustments can be made, these adjustments cannot compromise academic integrity. It is the student's responsibility to check all the requirements of courses, and consider the effects of any medical condition or disability on their ability to complete course requirements. More information is available online