Welcome to the University of Newcastle, Australia
We are focused on providing high-quality education that prepares you for your future career. The University's world-class research and strong national and international partnerships drive innovation that challenges conventional thinking, breaks new ground and changes lives.
Top 200 ? university in the world
Top 200
?
14 subjects ranked in the top 200 in the world
Ranked 192 ? in the world
93.3% ? of our postgraduate graduates find employment within four months of graduating
Browse degrees by study area
Sign up and stay connected
Let us know what you're interested in and we'll keep you updated on all the latest info and events relevant to you. You will also be able to download our degrees guide.
Thank you! Keep an eye on your inbox, you will receive
a confirmation email shortly.
Connect with us on WeChat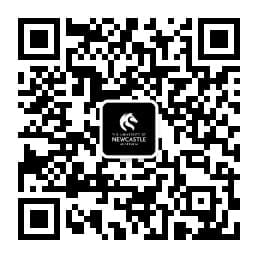 Thank you! Keep an eye on your inbox, you will receive
a confirmation email shortly.
Why study in Newcastle?
We want to help you make the most of your study experience in Australia. You will learn from world-class teaching staff at innovative facilities. You will be able to interact with local and international students. You will get to experience Australian culture and way of life.
Learn more about studying with us
Newcastle student experience
Upcoming events
Event • 9 Dec 2022 from 10:00am - 11:00am
Live on the Central Coast? Our Ourimbah campus specialises in Exercise and Sport Science, Food Science and Human Nutrition, Podiatry or Oral Health, with a range of other degrees available too.
Event • 9 Dec 2022 from 10:30am - 12:30pm
Come and check out our largest campus at Callaghan, in its beautiful bushland setting. Get a feel for your way around campus, from lecture theatres to libraries, cafés and bars, parks and sporting facilities, student hubs and support services, and of course our on-site accommodation precinct.
Upcoming dates
Dec 12th
Semester 2 - Rescheduled Examinations
Dec 12th
Callaghan graduation ceremonies

December 12th - December 14th

Dec 15th
NSW and ACT ATARs released
Dec 15th
Summer Ball
Dec 16th
UAC: Change preferences for Dec Round 2 offers
Dec 22nd
UAC: Dec Round 2 offers released
---
Events in your country
Find out more about our programs, campuses, support services and studying with us.
The University of Newcastle acknowledges the traditional custodians of the lands within our footprint areas: Awabakal, Darkinjung, Biripai, Worimi, Wonnarua, and Eora Nations. We also pay respect to the wisdom of our Elders past and present.