Research Network Wine studies
People
Members
Senior Lecturer
School of Humanities and Social Science
Network Director
Senior Lecturer
School of Environmental and Life Sciences
Network Deputy Director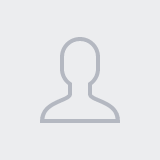 Casual Research Assistant/Casual Research Assistant/Casual Academic
School of Environmental and Life Sciences|Newcastle Business School|Newcastle Business School
Network Web Coordinator
Research Assistant
School of Medicine and Public Health
Senior Lecturer
Newcastle Business School
Casual Academic/Casual Academic
School of Environmental and Life Sciences|School of Environmental and Life Sciences
Associate Members
Senior Research Associate
Faculty of Arts
School of Media. Film and Journalism
Monash University
Dr William Skinner
Adjunct Fellow
Discipline of Anthropology & Development Studies
School of Social Sciences
The University of Adelaide
Dr. William Skinner is a recent PhD in Anthropology from the University of Adelaide and currently works there as a casual academic instructor. His thesis, entitled Fermenting place: wine production and terroir in McLaren Vale, South Australia, explores the ways local producers experience, understand and represent place and landscape in the context of a near-urban wine region. Based on extensive ethnographic fieldwork, the thesis argues that the particular 'terroir perspective' taken by producers in the Vale is informed both by direct phenomenological engagement with the land and by engagement with a broader, globalised wine discourse. His research interests relate to the changing relationship of viticulture to notions of cultural identity and heritage. Current projects include work around the Mt Lofty Ranges World Heritage Bid in South Australia, and research on authocthonous grape varieties in Hvar, Croatia.
International members
Professor James Simpson
Professor of Economic History
Universidad Carlos III de Madrid
About Professor James Simpson
Professor James Simpson is an international expert on the history of world wine business from the Universidad Carlos III de Madrid. He brings his expertise as an economic historian to the Vines, Wine and Identity project as a Partner Investigator.
From early in his research career, Prof Simpson's interest has been in agricultural history. This was the focus of his PhD, Agricultural growth and technical change: the olive and wine in Spain, 1860-1936, and book, Spanish agriculture: the long Siesta, 1765-1965 (Cambridge University Press, and Alianza Universidad).
More recently his interests have shifted to institutional change. "Wine was, and remains, an integral part of southern Europe's farm economy," said Prof Simpson. "There are however comparatively few academic studies that offer a comparative perspective to problems of production, marketing and consumption – a task I tried to tackle in Creating Wine: the Emergence of a World Industry, 1840-1914." (Princeton University Press, 2011).
Currently, Prof Simpson is researching the Spanish wine industry from the mid-eighteenth century to the present day.
Associate Professor, Organizational Studies and Sustainable Commerce
About Associate Professor Rumina Dhalla
Dr. Rumina Dhalla is an Associate Professor, Organisational Studies and Sustainable Commerce area in the Department of Management, College of Business and Economics at the University of Guelph. She is also the Project Lead for the Guelph East Africa Initiative.
Her main research interests are in organisational identity and reputation and their influence and implications for organizational strategies, sustainability and CSR. She teaches sustainable value creation and corporate responsibility in the graduate and undergraduate programs.
The University of Newcastle acknowledges the traditional custodians of the lands within our footprint areas: Awabakal, Darkinjung, Biripai, Worimi, Wonnarua, and Eora Nations. We also pay respect to the wisdom of our Elders past and present.