Research Group Conservation Science
The Conservation Science Research Group at The University of Newcastle consists of a team of internationally recognised experts in biodiversity conservation with project experience in the natural environment and biodiversity; environmental monitoring, restoration ecology, behavioural ecology and cognition, instrumentation and analysis; marine pollution impacts; and sustainable adaptation in agriculture and forestry.
The team works with international, national, state and local government departments and agencies including:
National
Australian Federal Department of Environment
Forest Corporation NSW
National Parks and Wildlife Services NSW
National Parks and Wildlife Services, QLD
Office of Environment and Heritage NSW
Roads and Maritime NSW
Hunter & Central Coast Development Corporation
Hunter Local Land Services
Hunter Water Corporation
Sydney Olympic Park Authority
Lake Macquarie City Council
Port Stephens Shire Council
Central Coast NSW Local Government Area
Strathfield NSW Local Government Area
International
International Union for the Conservation of Nature
South African National Parks
Wildlife Institute of India
We also work with Non-Government Organisations (NGOs) and the private sector such as:
Private Sector
Adari Mines Borneo
BHP
GHD
Newcastle Coal Infrastructure
Port Waratah
RPS
South32 P/L
Umwelt
Viva Energy
Non-Government Organisations (NGOs)
Australian Wildlife Conservancy
Birdlife Australia
Frog and Tadpole Study Group
North East Forest Alliance, Environmental Defenders Office
The Conservation Science Research Group work on all aspects of biodiversity including:
multispecies assemblages
single threatened species (green-and-golden bell-frog; Eurasian curlew; numerous threatened frog species, quokkas; lions; urban birds and shorebirds)
reproductive technologies (gastric-brooding frog, Hip-pocket frog, oysters)
managing invasive species (common mynas, foxes, cane toads)
predator-prey interactions (jaguar/human prey preferences)
genetics (population genetics and phylogenetics using next generation DNA sequencing, PCR and SNPs)
spatial ecology (corridor analysis of squirrel gliders/elephants/ peccaries; species distribution modelling)
disease management (chytrid fungus impacts on frogs)
climate change impacts (fundamental niche predictive modelling, ecophysiology of ectotherms)
habitat restoration (Kurri Kurri sands ecological community, Kooragang Island, Sydney Olympic Parklands, Addo Elephant National Park faunal restoration).
The group comprises 8 academics, 4 post-doctoral fellows, three conjoint academics, 15 PhDs and fourth year (honours) students working on biodiversity issues.
The group also brings together research scientists interested in establishing impact monitoring, conservation and management tools for Australia's unique flora, fauna and ecosystems.
Key Contacts
Professor
School of Environmental and Life Sciences
Senior Lecturer
School of Psychology
Associate Professor
School of Environmental and Life Sciences
Lecturer
School of Environmental and Life Sciences
Senior Lecturer
School of Creative Industries
Associate Professor
School of Environmental and Life Sciences
Associate Professor
School of Creative Industries
Associate Professor
School of Environmental and Life Sciences
Senior Lecturer
School of Environmental and Life Sciences
Conjoint Professor
School of Environmental and Life Sciences
Senior Lecturer
School of Environmental and Life Sciences
Scientists
Postdoctoral Scientists
Conjoint Lecturer
School of Environmental and Life Sciences
Postdoctoral Scientist
School of Environmental and Life Sciences
Post Doctoral Researcher
School of Environmental and Life Sciences
Research Scientist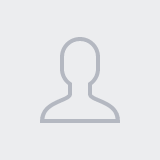 Casual Senior Research Assistant
School of Environmental and Life Sciences
Conjoints
Conjoint Fellow
School of Environmental and Life Sciences
Conjoint Professor
School of Environmental and Life Sciences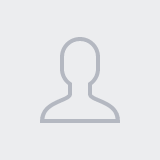 Conjoint Lecturer
School of Environmental and Life Sciences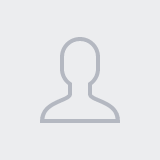 Conjoint Fellow
School of Environmental and Life Sciences
Conjoint Lecturer
School of Environmental and Life Sciences