Research Group Environmental Water Science
Water is a basic component of human existence and the support system on which people and ecosystems depend. The academics in this research group study its importance to ecosystems and humans, its use and management as a resource, and its modification through contamination and pollution.
The objectives of the group are:
To investigate water quality impacts and processes within drinking water catchments and storage reservoirs. Projects have included studies of: event-based contaminant inputs to reservoirs; non-cyanobacterial contributors to taste and odour episodes in drinking water storages; lake stratification and cyanobacterial abundance patterns; evaluation of remote sensing technology for monitoring cyanobacterial bloom development; the role of ecosystem function in the regulation of reservoir water quality.
To undertake research on the environmental impacts of decentralized water and waste-water systems for urban development at the allotment, cluster and subdivision scale. Studies have been undertaken on the performance of: water sensitive urban design principles in new developments; domestic rainwater harvesting systems; grey-water treatment systems and reuse; constructed wetlands for waste-water treatment; and urban storm-water runoff control structures for improving urban runoff quality.
To undertake research on faecal source tracking in catchments using a variety of chemical and microbial methods such as tracers, fluorescent whitening agents, faecal sterols, stable isotopes, microbiome and DNA analysis, to track contaminant pathways through soil and the unsaturated zone to further evaluate the impact of contaminants in rivers, estuaries and lake systems.
To examine the effects of pollutants on freshwater, estuarine and marine biota, and their biological and community response to pollutant stressors. Biological and community responses in organisms may be employed as surrogates and more informative tools for pollution effects than chemical measures of contaminant levels alone. As well as ecotoxicology and approaches to remediating aquatic contamination, the group is also interested in the physiology of aquatic organisms and the ecology of freshwater, estuarine and marine environments.
To meet these objectives the group uses a variety of field monitoring instruments, including drone surveys of catchments where appropriate, and has access to chemical and biological instrumentation in modern laboratories for water and specimen analysis.
Techniques used include chromatography & mass spectrometry, fluorescence spectrometry, dye tracing, environmental DNA (eDNA) and quantitative PCR (qPCR) analysis, metabolomics, elemental analysis, stable isotope and sterol ratio analysis, faunal identification and enumeration.
Instrumentation includes GC-MS, ICP-MS, ESI-MS, fluorescence spectrometer, X-ray diffraction, electron diffraction, NMR, real-time PCR systems, and flow-through respirometers.
Collaborations
A number of external funding partners have been involved in the group's research projects including:
The Australian Research Council (Linkage and Discovery)
Hunter Water Corporation
NSW Government Department of Planning, Industry and Environment - offices of:

Water
Environment & Heritage
Primary Industries (Fisheries; Shellfish Safety)

Local Councils

Central Coast
Lake Macquarie
Mid-Coast
Newcastle City
Port Stephens

Newcastle Innovation
Outcomes
Members of the group have been very successful in gaining nationally competitive research grants and industry funding. The research has resulted in numerous publications in high impact journals ranging in specialisation from chemistry and biochemistry to applied environmental water science and toxicology.
Group members
Lecturer
School of Environmental and Life Sciences
Senior Lecturer
School of Environmental and Life Sciences
Associate Professor
School of Environmental and Life Sciences
Conjoint Associate Professor
School of Environmental and Life Sciences
Lecturer
School of Environmental and Life Sciences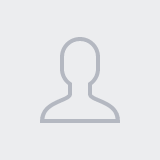 Conjoint Lecturer
School of Medicine and Public Health
Research Fellow
School of Environmental and Life Sciences
Senior Lecturer
School of Environmental and Life Sciences
Lecturer
School of Environmental and Life Sciences
Emeritus Professor
School of Environmental and Life Sciences
Enter in format (02) 4921 7037
Senior Lecturer
School of Environmental and Life Sciences