Greetings from CCNU Tiankong Choir
When I am missing you – Greetings from Tiankong Choir at Central China Normal University
2020 and 2021 have been full of challenges and obstacles for many individuals and families that are impacted by the COVID-19 pandemic. In this difficult time, CI's foundation partner, Central China Normal University 'CCNU' would like to convey its best wishes through music. We are sharing five world-class performances by CCNU's prestigious Tiankong Choir through a different song each month to wrap up 2021.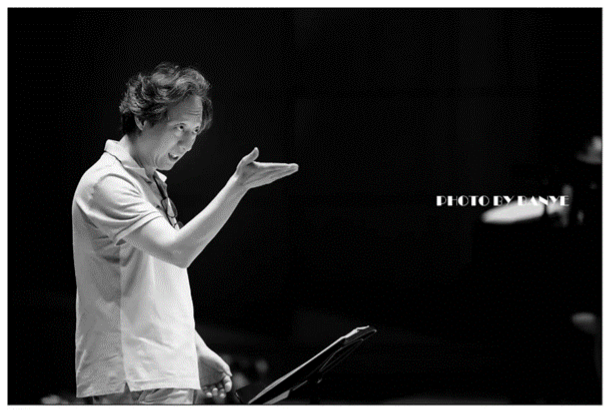 Acknowledgment: all copyrights of the videos and photos reserved to Central China Normal University
About Tiankong Choir
Tiankong Choir: an ambassador of Chinese choral music
Central China Normal University (CCNU) is a comprehensive university initially established in 1903. It is recognized as important base for cultivating brilliant talents for the country as well as a superior training centre for excellent teachers in institutions of higher learning. CCNU has 30 schools, and 67 research institutions and laboratories. It employs about 3,500 staff with 2,000 in full-time academic roles. Approximately 31,000 full-time students are studying in the university.
Tiankong Choir 'Tiankong' is well-known for its precision, musicality, interactive and various performance styles with high aesthetic pursuit. Currently, Tiankong has performed as both an ambassador of Chinese choral music and the leading Chinese choir to the world.
Tiankong has won numerous prizes and awards. Shortly after its establishment in 2003, Tiankong participated in the 2nd World Choir Olympics (Bremen, Germany) in 2004 and received two silver medals. In 2005, Tiankong's CD album <The Night of Desert> won "Chinese Golden Recording Award" as well as "Best Choral Performance Award". In 2008, Tiankong won the 2nd Prize in the 13th CCTV National Television Grand Contest for Young Singers (Chorus Category). In 2010, Tiankong won the 1st Prize in China Chorus Festival. In 2015, Tiankong's CD album <Our Farmland> received "The 5th Chinese Excellent Publications & Audio/Visual Albums Award".
Tiankong has given numerous choral concerts domestically and internationally.
In 2009 and in 2018, Tiankong was invited twice to attend "The August Choral Festival" and gave concerts at the National Grand Theatre.
In 2011, as the only invited Chinese choir, Tiankong attended 2011 ACDA National Conference and performed in front of over 2,000 American choral conductors at Orchestra Hall, Chicago Symphony Center. Later, Tiankong toured in the United States and gave concerts in Chicago, New York, Washington D.C., San Francisco, etc.
In 2013, Tiankong was invited by Shanghai Conservatory of Music to attend "The 5th Shanghai Contemporary Music Week" to perform the spearheading Chinese choral music pieces in Shanghai Concert Hall and Heluting Concert Hall (Shanghai).
In September. 2015, Tiankong was invited by Linzer Veranstaltungsgesellschaft MBH to attend International Brucknerfest 2015 and gave concerts in Linz, Austria.
In November. 2015, as the guest choir, Tiankong travelled to Macau to give workshops and concerts in IFCM Asia Pacific World Choral Expo.
In October. 2016, Tiankong toured in Russia and Belarus, and gave four concerts respectively in Grand Hall of Moscow Tchaikovsky Conservatory (for the celebration of the 150thAnniversary of foundation), Popov Choral Academy, The Belarusian State Academy of Music, and Belarus National Radio Station (live broadcasting).
About Professor Tian Xiaobao
Professor Tian Xiaobao: the artist, scholar and founder of Tiankong Choir
Professor Tian Xiaobao resides as the doctoral advisor and the director of Chinese Chorus Research Institute in Central China Normal University. He is also the founder and the artistic director of Tiankong Choir. Besides his in-campus position, he is also the Vice-President of both Chinese Chorus Association and Chinese Choral Music Federation (affiliated to Chinese Musicians Association). A recipient of numerous awards in choral conducting, he has led Tiankong onto the stages of both China and the world.
As a guest conductor and scholar, Professor Tian Xiaobao has travelled extensively to the U.S., Europe, and South-East Asia, lecturing on Chinese choral music. His publications include "Voice Training" (2000); "Aesthetic Pursuits of Western Classical Choral Music" (2007); "Overview: The Art of Choral Music and Choral Singing" (2008); "Diversification of Contemporary Chinese Choral Music" (2013); "The Noble Aesthetic Pursuit of Western Classical Choral Music" (2016). As a professor, Tian teaches graduate courses of both voice and conducting.
Graduating from the Wuhan Conservatory of Music, Professor Tian received his Bachelor of Music degree in 1982. He earned his doctoral degree in choral conducting (Supervisor: Yan LiangKun) and western aesthetics (Supervisor: Qiu ZiHua) at Central China Normal University in 2007. Due to his outstanding accomplishment, he is listed as "Expert with China State Council Special Allowance".
Song I: Happy to see the Spring Rain
(Lyrics by Du Fu, a poet in Tang Dynasty; Music by XU Jianqiang)
(The video was previously displayed on YOUKU, a video hosting service based in Beijing, China)
This small yet exquisite choral piece is the 5th piece (and the last piece) of the chorus suite <The Voice of Spring>. Inspired by the famous poem <Happy to See the Spring Rain> written by Du Fu, a famous poet in Tang Dynasty, the composer Mr Xu Jianqiang wrote this particular piece to fulfill the expressions and feelings of the poet, using light and cheerful music melody with the mixture of contemporary composing techniques. Particularly, at the end of the music, the composer incorporates the recite of the poem (not in-pitch) in the music, to imitate the scenes that school children are reading this poem together loudly in the classroom.
To help you enjoy this beautiful choral piece, we provide the English translation of the poem and the Chinese version with Pinyin.
春夜喜雨

好雨知时节,当春乃发生。

随风潜入夜,润物细无声。

野径云俱黑,江船火独明。

晓看红湿处,花重锦官城。

Happy to See the Spring Rain

The rain knows its time has come.
It drizzles when Spring comes around,
Sneaking into night with the wind
And nourishing everything with no sound.

Wild paths and clouds are all in dark,
The only light is from a lamp in the riverboat.
At dawn saturated red comes forth:
Flowers blossom through the city of brocade.
Coming next: Miss You in 365 Days
Originally a theme-song in the cartoon movie <Bao Lian Lamp>, this rearranged choral piece, especially with its special dynamic and complicated rhythm and a sudden insert of a cappella in the middle part, enriches the original melody and the overall presentation on the stage.
The University of Newcastle acknowledges the traditional custodians of the lands within our footprint areas: Awabakal, Darkinjung, Biripai, Worimi, Wonnarua, and Eora Nations. We also pay respect to the wisdom of our Elders past and present.