Mode of delivery
Face to Face
Duration
2 years full-time or part-time equivalent up to 6 years maximum.
Fees
AUD36,355 (indicative annual fee, 2020)
Indicative annual fees are based on a full year full time load (80 units) Find out more about fees
Duration
2 years full-time.
Mode of delivery
Face to Face
English language proficiency
IELTS overall minimum - 6.5
IELTS section minimum - 6.0
Study Health Economics, Management and Policy at Newcastle
The Master of Health Economics, Management and Policy (Global) provides a global orientation for professionals within the healthcare sector. It provides a practical toolkit of leadership and management skills as well as analytical and conceptual knowledge of health economics, policy and governance.
The program has been developed in response to the increasingly difficult global challenges arising within the healthcare sectors. By developing your leadership and management skills and your understanding of the economics and governance of health policies, you will be equipped to respond innovatively to these international challenges.
The program will foster new skills for those already employed within the sector, as well as adding value to future employees yet to enter the sector.
Why study at UON?
Learn from the leaders – delivered by internationally recognised academics and professional practitioners, including Francesco Paolucci, you will gain contemporary real-word learning experiences.
Multidisciplinary approach - ensures all graduates understand the economic, political and managerial context of healthcare policies and healthcare organisations.
Work on real world projects – with industry and government at local and global level on real world policy case studies
High growth sector - Position yourself for a role in an industry that is set to grow by 15% by 2023.
Study at NUspace - in the heart of Newcastle's CBD, NUspace provides the optimum environment for you to excel in your studies.
AACSB Accreditation - the Newcastle Business School is accredited by the Association to Advance Collegiate Schools of Business (AACSB), earned by fewer than five percent of the world's business programs.
Keynote lectures from industry leaders – Guest lectures from industry professionals on relevant real-world problems.
Top 175 ? in the world - Business and Economics
Top 150 ? in the world - Management
What you will study
The Master of Health Economics, Management and Policy focuses on advancing your knowledge of:
Health economics, management and policy within an international context
Research principles and methods
Complex problem-solving within the health sector
Stakeholder communication, analysis and decision-making
Leadership, management and interpersonal skills
Information and technology within health economics, management and policy areas
You will also be able to focus on additional areas of interest such as:

Cross-cultural management
Data analytics
Public policy and organisation
Leadership and organisational change
Global health
Project planning and management
Social science research
---
Sign up. Stay connected
What excites and motivates you? Let us know what you're interested in and we'll keep you updated on all the latest info and events relevant to you.
Thank you! Keep an eye on your inbox, you will receive
a confirmation email shortly.
Connect with us on WeChat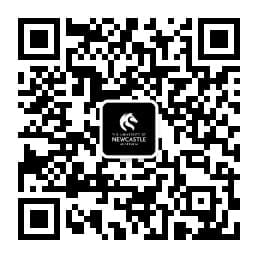 Thank you! Keep an eye on your inbox, you will receive
a confirmation email shortly.
Career opportunities
As a graduate, you will be able to take advantage of an increasing demand within the national and international health sector for executives, managers, professionals, administrators and analysts.
You will be able to seek out career advancement opportunities for mid-high level positions within hospitals and Local Health Districts, government departments, university departments, research bodies, medical supply and pharmaceutical companies, health insurers, regulatory agencies, integrated care organisations, and not-for-profit organisations.