I am a prospective
student, looking to study at
Duration
1.5 years full-time or part-time equivalent up to 5 years maximum.
1.5 years full-time.
Mode of delivery
Face to Face, Online
Start dates
Trimester 1 (24 Jan 2022), Trimester 2 (9 May 2022), Trimester 3 (22 Aug 2022),
Trimester 1 (24 Jan 2022), Trimester 2 (9 May 2022), Trimester 3 (22 Aug 2022),
Trimester 1 (24 Jan 2022), Trimester 2 (9 May 2022), Trimester 3 (22 Aug 2022),
Trimester 1 (24 Jan 2022), Trimester 2 (9 May 2022), Trimester 3 (22 Aug 2022),
Study Health Economics, Management and Policy at Newcastle
The Master of Health Economics, Management and Policy offers a practical toolkit for healthcare sector leaders, policy makers and analysts. It provides a mixed-skills portfolio comprising leadership and management capabilities with analytical and conceptual knowledge.
The program has been developed in response to a growing demand both nationally and internationally for expertise in health leadership and management, policy and governance and economics and evaluation.
Effective leadership and an understanding on the economics and governance of health policies are vital to solving a range of complex challenges within the health care sector. The program will equip you to respond innovatively to these challenges. It will leverage your existing knowledge, fostering new skills for those already employed in the health sector while enhancing the value of future employees entering the sector.
Why study with us?
Remote study options - allow you to study our program from anywhere in the world. View our remote pathways here.
Learn from the leaders – delivered by internationally recognised academics and professional practitioners, you will gain contemporary real-word learning experiences.
Multidisciplinary approach - ensures all graduates understand the economic, political and managerial context of healthcare policies and healthcare organisations.
Work on real world projects – with industry and government at local and global level on real world policy case studies.
High growth sector - Position yourself for a role in an industry that is set to grow by 15% by 2023.
AACSB Accreditation - the Newcastle Business School is accredited by the Association to Advance Collegiate Schools of Business (AACSB), earned by fewer than five percent of the world's business programs.
Keynote lectures from industry leaders – Guest lectures from industry professionals on relevant real-world problems.
View our remote study pathways here
As the CEO of Hunter New England Health, I welcome and applaud this initiative which contributes greatly to our collaborative efforts to strengthen our capabilities and strive towards making our healthcare system even more efficient and equitable for the health improvement of our community."
- Michael DiRienzo, Chief Executive, Hunter New England Local Health District
What you will study
The Master of Health Economics, Management and Policy focuses on advancing your knowledge of:
Healthcare system organisations
International and national health law
Health policy and governance – theory and practice
Health information and technology
Healthcare data analytics
Stakeholder communication and decision making in the healthcare sector
Program plans
Download a program plan for further details on your degree's structure and what courses you will study.
These program plans are applicable to new students. Current students should refer to the program handbook to access the plan relevant to the year they commenced.
Sign up. Stay connected
What excites and motivates you? Let us know what you're interested in and we'll keep you updated on all the latest info and events relevant to you.
Thank you! Keep an eye on your inbox, you will receive
a confirmation email shortly.
Connect with us on WeChat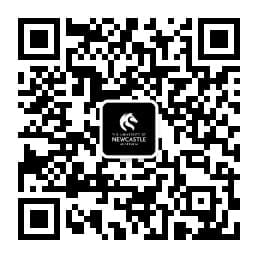 Thank you! Keep an eye on your inbox, you will receive
a confirmation email shortly.
WEBINAR:

RETHINKING HEALTHCARE SYSTEMS IN TIMES OF COVID 19

Hear our panel of experts and global leaders from industry and academia share their insights and trace possible scenarios on the future of our healthcare systems.
Career
Career opportunities
As a graduate, you will be able to take advantage of an increasing demand within the national and international health sector for executives, managers, professionals, administrators and analysts.
You will be able to seek out career advancement opportunities for mid-high level positions within hospitals and Local Health Districts, government departments, university departments, research bodies, medical supply and pharmaceutical companies, health insurers, regulatory agencies, integrated care organisations, and not-for-profit organisations.
How to apply
Applying for Master of Health Economics, Management and Policy
I am a prospective
student, looking to study at
Before you get started
To ensure that the process goes smoothly for you, you should complete the following steps before applying:
Review the program that you wish to apply for. Note the admission criteria, admission instructions, requirements & structure and any additional information listed.
Review the program fees and costs.
Check whether your postgraduate program has a Semester or a Trimester closing date. Please view the application closing date.
If you are from a non-English-speaking background, you need to satisfy the University's English language requirements and ensure that you can provide evidence of your English proficiency if required.
You will be considered for entry based on criteria such as your undergraduate studies and/or equivalent prior learning and/or relevant work experience.
Other things to consider
Make sure you double check the special entry requirements, assumed knowledge or recommended studies for the degree:
Entry into the Master of Health Economics, Management and Policy program will be available to applicants who have:
A Bachelor degree (or higher) in a relevant discipline; or
An Honours Bachelor degree, Graduate Certificate (or equivalent) in any discipline; or
Minimum 5 years relevant organisational experience*; or
Successful completion of 75% (30 units) of the UoN Graduate Certificate in Health Economics, Management and Policy program.
*Relevant organisational experience includes, but is not limited to, experience in business, management, health, IT, social services, and governance/policy profressions.
All Applicants must demonstrate that they meet the University's English proficiency requirement. Further information regarding English language proficiency requirements can be found at the English Language Proficiency for Admission Policy here.
Applicants for this program must satisfy a minimum English Language Proficiency Standard equivalent to an IELTS overall minimum of 6.5 with no subtest result below 6.0.
You can look at Uni prep for options to brush up on knowledge before you start.
Ok, great, let's go!
Applications to study are now open. Submit your application now.
Apply to study in Australia
Both students and education agents can submit applications online. This is our preferred way of application. You can save your application after you have started, and come back to it later.
The University of Newcastle acknowledges the traditional custodians of the lands within our footprint areas: Awabakal, Darkinjung, Biripai, Worimi, Wonnarua, and Eora Nations. We also pay respect to the wisdom of our Elders past and present.