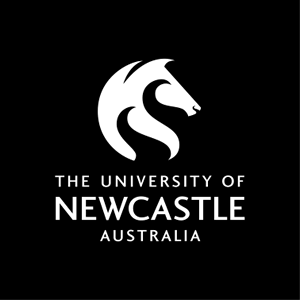 Program handbook
Description
Construction managers have the need for a diverse range of skills to successfully manage the delivery of complex construction projects. Rewards for successful construction managers are considerable as the industry is experiencing a chronic skills shortage.
---
Program learning outcomes
On successful completion of the program students will have:
Use knowledge of the construction industry, the environment and social processes that inform and contribute to construction practice, to optimize decision-making and evaluation of construction practices and processes.
Be able to communicate effectively with stakeholders and members of construction teams to facilitate project delivery.
Demonstrate leadership potential as appropriate, to manage construction and construction related projects and/or processes.
Be able to work effectively both independently and collaboratively in interdisciplinary and multi professional environments and teams to facilitate clients centred construction project outcomes.
Perform the range of industry skills required by professional bodies, appropriate to their employer and context.
Be able to conduct and employ research skills appropriate to the building and construction industry.
Demonstrate professional and personal behaviour consistent with a commitment to lifelong learning, accountability in practice and the promotion and development of construction industry professions.
Demonstrate the capacity of lateral and creative thinking to solve construction engineering problems.
Demonstrate understanding and function in the context of social, cultural, global, environmental, ethical and business opportunities in the construction industry, and an understanding of the need for and principles of sustainable development.
---
Details
Information correct as at
24th Aug 2017 1:34am
Program code
12331
AQF level

Level 8 Bachelor Honours Degree

Locations and UAC codes
Mode of delivery
Duration

Australian students - 4 years full-time or part-time equivalent.
International students - 4 years full-time.

ATAR (2017)

| Location | Cut-off | Median |
| --- | --- | --- |
| Callaghan Campus | 63.20 | 70.95 |
| Distance Education | 64.80 | 75.90 |

Recommended studies
HSC English and Mathematics or equivalent.
Term type
Semesters
Fees
Managing faculty

Contributing schools

Relevant University rules and policies
CRICOS Code
003693G
---
Click on the headings to show/hide sections of content. Hidden information will not be printed. Hide all sections
Admission information
Admission requirements
Admission to this program is available to Australian students, residents and international students.  Admission information for Australian students and residents is available online here. Admission information for international students can be found here. You may also be eligible to receive bonus points if you will be receiving an Australian Tertiary Admission Rank (ATAR).  Please visit our website to see if you are eligible.
Minimum English language proficiency requirements
All Applicants must demonstrate that they meet the University's English proficiency requirement. Further information regarding English language proficiency requirements can be found at the English Language Proficiency for Admission Policy here.
---
Credit transfer
If you wish to apply for credit for studies completed at another institution, or if you are changing programs within the University and wish to transfer your credit to the new program, visit the University's credit website and click on 'How to Apply for Credit'.
---
Compulsory program requirements
It is a requirement that students complete a total of 16 weeks relevant practical experience prior to commencing their final year (4th year) of study. Further information may be obtained from the Program Convenor or Student Hub.
---
Professional recognition
Australian Institute of Building
This program is accredited by the Australian Institute of Building
Australian Institute of Building Surveyors
Australian Institute of Quantity Surveyors
This program is accredited by the Australian Institute of Quantity Surveyors.
Chartered Institute of Building
This program is accredited by the Chartered Institute of Building.
Royal Institute of Chartered Surveyors
This program is accredited by the Royal Institute of Chartered Surveyors.
Singapore Institute of Surveyors and Valuers
This program is accredited by the Singapore Institute of Surveyors and Valuers.
---
Academic requirements for program completion
Total units required
320 units
Program duration
4 years full-time or part-time equivalent up to 10 years maximum.
International student visa holders who are studying the program on campus are required to enrol full time as per student visa requirements.
Program requirements
This program requires the completion of 320 units, comprising 290 Core Courses, 10 units of Directed Courses and 20 units of Electives. No more than 120 units can be at 1000 level; and at least 40 units must be taken at each level from the 2000 level and above for this program. 
---
Program plans
Download a program plan for further details on what you will study. Please refer to the program plan for the year that you commenced or transitioned into this program.
Additional documents
---
Transition arrangements
As programs are regularly reviewed and updated, some students may experience changes to their program of study during the course of their enrolment, which may require transition arrangements.
Students affected by changes to their program are advised to review any documentation contained in the "Additional Information" section (located towards the top of this page), in the first instance. Any further questions should be directed to the Program Convenor or Student Hub.
---
Program structure
Students are advised to read their program handbook information in conjunction with the program plans for course sequence/enrolment advice. Please refer to the Program Plan for the year that you commenced, or transitioned into, this program - Program Plans are available above.
Advanced course filters
Courses that are currently unavailable are hidden by default. You can show them by adjusting the advanced course filters above, or clicking the 'show all' links below each section.
Electives
| | |
| --- | --- |
| Complete 20 units of electives to fulfil the requirements of the program. Electives can be used to extend and complement your core studies with more courses in the same field of study, or from areas that might be of interest to you. Electives can be chosen from all courses available at the University that do not have any other conditions (such as a course requisite) applied to them. | 20 units |
---
Honours
Additional information
All students can access additional learning development mechanisms provided by the Centre for Teaching and Learning.
Aboriginal and Torres Strait Islander students can draw on the assistance and support provided by the Indigenous Student Support and Development service through The Wollotuka Institute.
It is not possible for students to study both on-campus and distance modes simultaneously, however, students may apply to transfer from one mode of delivery to another. Students wishing to transfer must complete an Internal Transfer Form. Please note that transfers will only be considered at the commencement of each semester, and applications must be submitted TWO WEEKS prior to the commencement of semester. Please contact the Student Hub at http://www.newcastle.edu.au/students/hubs/ for further information.
---
International students
All International Students enrolled in the program will be provided with an orientation to familiarise them with the rules, expectations, facilities and services offered by the University. Please visit our International Students website to find out more about the support services available to international students.
---
Special needs
AccessAbility provides advice and reasonable adjustments to Students with a medical or health condition or disability. If you require adjustments to undertake your program,  contact the Student Support Advisors - AccessAbility  before semester or early in the semester. They will work with the Faculty or School to ensure that this happens in a timely manner.
Please note: All students must fulfil the inherent requirements of the programs and courses they are undertaking. While reasonable adjustments can be made, these adjustments cannot compromise academic integrity. It is the student's responsibility to check all the requirements of courses, and consider the effects of any medical condition or disability on their ability to complete course requirements. More information is available online
Students who have impaired function in their hands or arms, or a visual impairment may experience difficulty in pursuing this program. It is highly advisable for any prospective student to contact the Program Convenor to discuss the issue.