I am a prospective
student, looking to study at
Duration
3 years full-time or part-time equivalent up to 8 years maximum.
3 years full-time.
Mode of delivery
Face to Face
Start dates
Semester 1 (21 Feb 2022), Semester 2 (18 Jul 2022),
Semester 1 (21 Feb 2022), Semester 2 (18 Jul 2022),
Semester 1 (21 Feb 2022), Semester 2 (18 Jul 2022),
Semester 1 (21 Feb 2022), Semester 2 (18 Jul 2022),
62.00
74.80 (Median SR)
62.00
74.80 (Median SR)
This was the minimum selection rank for recent school leaver offers this year. It may change next year.
Entry requirements
Admission to our undergraduate degree programs usually requires successful completion of a senior secondary school qualification similar to the Higher School Certificate (HSC), the highest educational award in New South Wales schools.
Study psychological science
Psychology is the scientific study of human behaviour, the human brain and its effect on the way we act and why. This fascinating area of study covers a broad range of areas such as mental illness, interventions, the biology of the brain, memory, decision making, as well as developmental, social and personality studies.
In addition to learning about a diverse array of psychology fields, the Bachelor of Psychological Science at The University of Newcastle also encompasses statistical analysis and research methodologies to provide you with comprehensive skills that can be utilised across a variety of career paths. Your study of psychology will help you become an expert in human behaviour and give you the skills to make a positive impact in the lives of others.
Why study with us?
Hands-on learning - you will have access to guest lectures from practicing psychologists, problem-based workshops and video material to give you a well-rounded perspective of the range of areas within psychology.
87.3% of undergraduate Psychology students are satisfied with teaching quality
Embark on a global experience - develop a global mindset, diversify your skill set and build your international network with virtual study options or travel abroad and undergo a semester exchange, short course, internship or study tour to enhance your program.
We are globally recognised for excellence in scientific research - you will learn from award winning academics who are research leaders in their field, including Professor Scott Brown who was named Australia's leading researcher in cognitive science (The Australian's 2019 Research magazine). The University of Newcastle's top researchers in psychology teach into your program and you will have opportunities for one-on-one discussions with some of the top researchers in the country.
Graduate with a distinct employment advantage - graduates have the opportunity to go on to complete an Honours year, which is considered by employers as an added skill, and has been used by previous graduates to pursue higher level positions and salaries.

* Student Experience Survey 2019
FREE WEBINAR

Learn more about studying this degree
What you will study
The Bachelor of Psychological Science includes a variety of courses covering a wide range of subject areas. In your first year of your psychology degree, you will examine the influences on behaviour and personality plus the mechanisms of behaviour such as emotions, perception, learning and memory. Second year expands on these topics to include courses in the biological basis of behaviour, while in third year you will study core courses in more depth. Throughout your psychology degree you will learn about:
psychological research methodology
statistics
cognition and information processing
social psychology and personality
clinical and abnormal behaviour
neuroscience
psychopharmacology
perceptual processes and learning theory
developmental psychology
Depending on your marks throughout your degree you will have the option to study an Honours year in psychology. Honours gives you a good research base to progress on to postgraduate study in psychology and can also boost your employment prospects. We are one of only a handful of universities to offer a Psychological Science (Honours) degree and this gives you a better chance to pursue higher positions and salaries after you graduate.
Program plans
Download a program plan for further details on your degree's structure and what courses you will study.
These program plans are applicable to new students. Current students should refer to the program handbook to access the plan relevant to the year they commenced.
Sign up. Stay connected
What excites and motivates you? Let us know what you're interested in and we'll keep you updated on all the latest info and events relevant to you.
Thank you! Keep an eye on your inbox, you will receive
a confirmation email shortly.
Connect with us on WeChat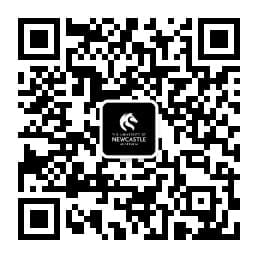 Thank you! Keep an eye on your inbox, you will receive
a confirmation email shortly.
Career
Career opportunities
Professionals in the field of psychology work in a large range of areas.
If you want to practise as a clinical psychologist you will need to complete additional postgraduate study after your Bachelor of Psychological Science degree - Master of Clinical Psychology.
Some typical roles include:
Careers Counsellor
NDIS Case Worker
Juvenile Justice Officer
Market Researcher
Mediator
Practicing Psychologist
After successful completion of this degree, graduates can:
Work with the law, police services and in correctional services
Undertake further study
Professional recognition
The Bachelor of Psychological Science is accredited by the Australian Psychology Accreditation Council.
Accreditation ensures graduates receive a high quality education that will allow them to employ their psychological knowledge and skills in the community.
Practical experience
Our Newcastle (Callaghan) and Central Coast (Ourimbah) campuses offer psychology labs that are stocked with equipment to enhance your practical skills and theoretical studies.
The degree includes a pre-professional strand of courses each year, which will help you prepare for professional practice. These courses involve guest lectures from practicing psychologists, problem-based workshops and video material to provide an accurate picture of the range of areas within psychology.
If you choose to do a fourth year of Honours you will conduct a major research project on a specific area of psychology. This gives you practical, hands-on research experience - an essential part of the psychology discipline.
Additional work integrated learning opportunities may include School of Psychology research spaces, the the University of Newcastle Psychology Community Clinic and external professional agencies.
How to apply
Applying for Bachelor of Psychological Science
I am a prospective
student, looking to study at
Let's just check you are eligible
Pick your situation from the list below for more information.
If you are an international student, read the information below before completing an application.
Other things to consider
Make sure you double check the special entry requirements, assumed knowledge or recommended studies for the degree:
You can look at NUPrep for options to brush up on knowledge before you start.
You should also think about degree add-ons like combined options or a Diploma in Languages. If you would like to learn an additional language alongside your main bachelor degree, then this program is for you. Languages offered include: Australian Sign Language (Auslan), Chinese, French, German and Japanese.
Ok, great, let's go!
Apply to study this degree through the Universities Admissions Centre (UAC).
You can select up to five preferences in your UAC application, so have a look around and select some back-up options. Put the degree you are most interested in first.
Apply to study in Australia
Both students and education agents can submit applications online. This is our preferred way of application. You can save your application after you have started, and come back to it later.
The University of Newcastle acknowledges the traditional custodians of the lands within our footprint areas: Awabakal, Darkinjung, Biripai, Worimi, Wonnarua, and Eora Nations. We also pay respect to the wisdom of our Elders past and present.