Living in Newcastle
Are you thinking about coming to Newcastle to study or work? Newcastle, Australia is a vibrant and diverse city with a population of 550,000.
"Newcastle is a place where if you want to work hard and have innovation, you can open your own business, you can get involved with the University and do your own research. Newcastle is an incubator for great ideas." Professor John Fischetti.
Newcastle, Australia has been named as one of the world's top 'Smart Cities' to watch in 2017 by Global magazine National Geographic Traveler.
In 2011, the highly respected travel guide Lonely Planet listed Newcastle - Australia's seventh largest city and economic hub of the Hunter region - among the world's Top 10 Cities.
Discover Newcastle
Nestled on Australia's spectacular NSW coast and surrounded by some of the state's most popular destinations, Newcastle is an all-round great choice as a safe and friendly place to live.
The city itself has a lot to offer - great weather, beautiful surrounds, an unbeatable lifestyle and a vibrant cultural identity that is truly its own. The city is recognised world-wide for its ongoing transformation and has come a long way since its 90 year history as the 'Steel City'.
There are lots of ways to get to know the city of Newcastle and plenty of information available to help you. Visit our Getting to know Newcastle page to get started.
Beautiful surrounds
When you choose the University of Newcastle, Australia for work or study, you will enjoy the area's stunning scenery and world-famous destinations, including the Hunter Valley Wine region, historic Maitland, Lake Macquarie, Port Stephens and Barrington Tops National Park. Newcastle is also the gateway to the state's north coast.
The city itself is an interesting mix of old and new architecture, dominated by the magnificent Christ Church Cathedral that sits atop The Hill, with views over the busy harbour, the city and coastline.
A thriving arts scene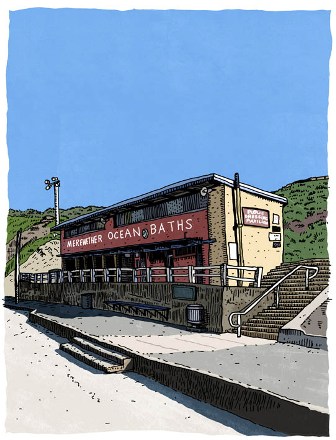 With the support of fantastic programs like Renew Newcastle, Newcastle is fast developing a reputation as the 'place to be' for the creative arts. We have the highest ratio of artists per head of population in the country.
On top of the thriving local scene, Newcastle has always been a popular destination for major international and national artists and shows touring Australia.
Venues range from world-class galleries, museums and theatres to shopfronts and the emerging small bar scene.
Hunter region a leader in health and education
Newcastle offers world-class health care via the Hunter New England Health Service. The John Hunter Hospital, one of Australia's leading teaching hospitals, is the hub of health services in the region, and the recently upgraded Calvary Mater Hospital is a two-minute drive from the University campus.
The Newcastle region boasts quality education facilities. Many of the region's primary and secondary schools rate among the best in the state and in addition to the University of Newcastle, TAFE NSW – Hunter Institute offers more than 450 courses.