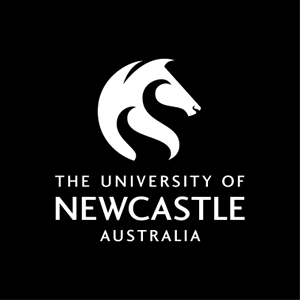 Study biotechnology at UON
Biotechnology is predicted to be the key for the future, acting as the basis for solving global issues such as human and animal diseases, climate change, fuel alternatives and food security. Biotechnology uses living organisms to modify products for a specific human purpose, such as genetically modified crops or creation of a vaccine.
The products of biotechnology are all around us and impact on our daily lives more and more as we learn to make living cells perform useful and specific tasks in a predictable and controlled way. Biotechnology is used to modify human health and the human environment and is currently used in genetic engineering; health and pharmaceuticals; plant and animal agriculture; food production; fuels; and waste management.
Why study with us?
Our teachers are leading researchers. We are home to 2012 NSW Scientist of the Year, Laureate Professor John Aitken, who is part of the reproductive science group currently investigating the cause of male infertility.
The longest Biotechnology placement in Australia - a 10 week full-time professional placement.
We're globally recognised for excellence in scientific research - our Biology discipline, underpinning this degree, is ranked world-class and in the top 300 in the world.
Our academic staff have strong ties to industry, increasing students' opportunities for work placement upon completion.
World Top 250 ? for biological sciences
Award-winning researchers ? on hand to teach you
Top 10 in Australia ? for biomedical and health sciences
ERA 5 ? Well above well standard for biology research
What you will study
Our Bachelor of Biotechnology has a particular focus on the application of DNA and cell technologies on human health, plant and animal agriculture and the environment. When you study biotechnology at UON, you will learn from academics who have been internationally recognised as leaders in their respective fields and who are working to solve real-world problems.
Under their guidance, your studies will have a strong focus on biology − both basic and applied with some chemistry and mathematics − and you will have a chance to study elective courses from a range of areas depending on your interests and career ambitions.

You will study:
statistics for the sciences
laboratory skills in biological systems
biochemistry
molecular genetics
biomolecules
plant cell and molecular biology
---
Program plans
Download a program plan for further details on what you will study.
These program plans are applicable to new students. Current students should refer to the program handbook to access the plan relevant to the year they commenced.
Practical experience
A stand out feature of the Bachelor of Biotechnology is the 10-week full-time industrial placement completed in your final year. This is the longest placement available to students studying biotechnology in Australia. It allows you to apply what you have learnt to a biotechnology environment and broadens your experience in preparation for your future.

In the third year of the degree you will also have the opportunity to spend a whole week at a time in laboratory training. These intense laboratory courses feature hands-on learning and teamwork activities that will help prepare you for the workplace.
Bachelor of Biotechnology students are eligible to enrol in International Study where you can complete an international placement. International study opportunities help you expand the theoretical knowledge and skills developed throughout your degree and apply them in an external and international context.
Career opportunities
The following list provides some examples of job titles that may be available to Biotechnology graduates. Some of these jobs will depend on the amount and level of study, level of experience, the combination of other majors and electives studied. Some jobs below may also require further study.