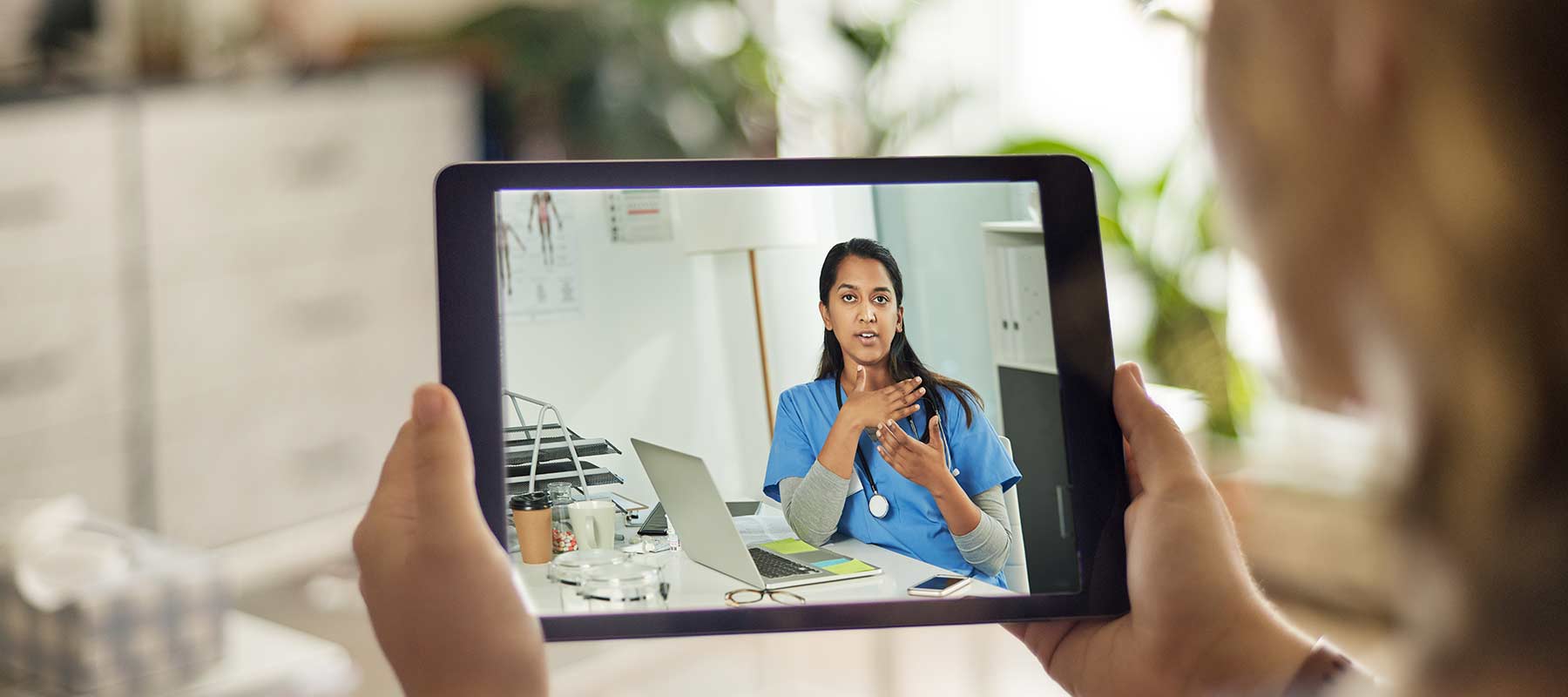 Health Economics Webinars
Explore the global impact of COVID-19 on our healthcare systems and in South Asia
COVID-19 has changed our society. Healthcare systems have been highly impacted, requiring governments around the world to implement extraordinary sets of measures to try and contain the virus and sustain the economy.
Will the world after COVID-19 be the same as we knew it before? What will our healthcare systems will look like? We explore these and other questions about the future of healthcare beyond COVID-19 with this webinar series that was held in December 2020.
We brought together industry leaders and academics together to provide insights, discuss challenges and opportunities, and explore future scenarios for our healthcare systems.
This webinar series is hosted by the University of Newcastle's professor of Health Economics, Management and Policy, Professor Franceso Paolucci.
---
Learn more

Download the brochure for more information
---
COVID-19: global health policy and technology
responses in the making 
Nations have responded rapidly in various ways to mitigate and contain the spread of the virus. Together we'll look at the global policies and strategic responses and debate the impact and consequences for individuals and society from an economics and policy perspective.
Held on 8 December 2020. Speakers included:
Professor Francesco Paolucci, University of Newcastle (chair)​
Associate Professor Doowon Lee, University of Newcastle​
Dr Alexander Thomas, Association of Healthcare Providers India (AHPI) ​
Associate Professor David Savage, University of Newcastle​
Professor S.D. Gupta, IIHMR University​
Dr Bin Li, University of Newcastle​
Universal Healthcare Systems and new paradigms
in the financing and provision of healthcare services 
Global healthcare expenditure is increasing due to driving forces including; medical technology, the inflating prices of health care services, our ageing population and new challenges. Balancing accessibility, affordability and efficiency has never been more important. In this webinar, we explore the present and future challenges on and the potential solution for the sustainability of our healthcare systems worldwide.
Held on 11 December 2020. Speakers included:
Professor Francesco Paolucci, University of Newcastle (chair)
Mr Krishnakumar Sankaranarayanan, PwC
Professor David Dror, Micro Insurance Academy
Dr Shankar Prinja, PGIMER Chandigarh
Professor Andrew Matthews, Monash Business School (panel)
Professor Andrew Podger, Australian National University (panel)
Innovation, digital solutions and virtual healthcare:
a temporary fix or a long-term approach? 
Digital healthcare can dramatically improve equity and access to services for people in remote locations. However, there is a skills and equipment gap caused by our rapid response to COVID-19. We look into implementation of recent digital technologies and explore their suitability as a long-term solution at a significant scale.
Held on 14 December 2020. Speakers included:
Professor Francesco Paolucci, University of Newcastle (chair)
Dr Praveen Gedam, National Health Authority, Government of India
Dr Madeleine Hinwood, University of Newcastle
Mr Kalyan Sivasailam, 5C Network
Dr David Shao, University of Sydney
Mr Mathias Kyhlstedt, Synergus RWE (panel)
Professor Nick Goodwin, Central Coast Institute (panel)
Mr Joe Branigan, Tulipwood Economics and University of Queensland (panel)
The University of Newcastle acknowledges the traditional custodians of the lands within our footprint areas: Awabakal, Darkinjung, Biripai, Worimi, Wonnarua, and Eora Nations. We also pay respect to the wisdom of our Elders past and present.