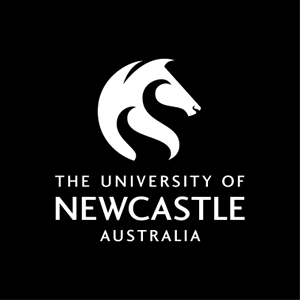 Singapore Alumni Scholarship
Closing date
10 March 2017
Scholarship details
Donor
Singapore Citizens and/or Permanent Residents who studied at the University of Newcastle and made a Donation to the Singapore Alumni Scholarship Fund.
---
Establishment
The Singapore Alumni Scholarship was established in 2011 by a committee of Singapore Alumni, chaired by Dr Peter Tay. This Singapore Alumni Scholarship Committee initiated fund-raising from Singapore Citizens and Permanent Residents who studied at the University of Newcastle. It is the intent that these scholarships be used to assist gifted and disadvantaged students with their studies at the University of Newcastle.
To be eligible for this scholarship, students must be academically gifted but are also facing hardship from factors such as being from a low socio-economic background, coming from a rural or remote area, living with disabilities, or carer and/or parenting responsibilities.
Donations for this Singapore Alumni Scholarship have come from Singapore Citizens and Permanent Residents who are UON Alumni. These individuals take great pride in the achievements of Singapore and value their relationship with UON. They hope that this Scholarship will further strengthen the relationship between Singapore and Australia. The University of Newcastle expects beneficiaries of this Scholarship to respect the values and aspirations of those who have made this very generous donation.
Students applying for this scholarship should also consider applying for the Shaping Futures Scholarship.
Applicable to: financially disadvantaged, disability, regional, rural, or remote disadvantage, carer or parenting responsibilities, low income, undergraduate, International, High Achievers.
---
Eligibility
To be eligible to apply for this scholarship you must meet the following criteria:
Be enrolled in any year of an undergraduate degree program at the University of Newcastle.
Be enrolled full-time (minimum 30 units).
Demonstrate academic achievement or potential either by an ATAR of 75 or higher for commencing students, or GPA of 5.0 for continuing students.
Demonstrate that you are affected by educational disadvantage, such as carer or sole parent, financial hardship, English language difficulty, Indigenous Australian, long term medical condition, disability, refugee status, regional/remote disadvantage.
If successful, be willing to submit an essay of approximately 400 words on Singapore and one or more aspects of its people, economy, geography, history, culture, political system etc.
Not be the recipient of another UON Donor-funded or sponsored scholarship concurrently.
---
Required Documentation
If documentation is not provided your application will not be processed. Please have all required documents available for upload as PDF, DOC, DOCX, JPEG, or JPG files prior to completing the online application process.
A written statement (max 2 A4 pages) outlining your experience of educational disadvantage and how this scholarship would assist you and your career aspirations.
---
Benefit
Up to five (5) scholarships will be available, valued at $4000 each payable as a lump sum payment following acceptance and after the relevant semester census date.
---
Selection
Selection of the scholar/s will be on the basis of:
Academic merit, namely Australian Tertiary Admission Rank (ATAR) or equivalent or cumulative GPA.
Assessment of required written statement and any provided supporting documentation.
Interview by Selection Committee if required.
There is an essay requirement for the successful scholarship recipient.
The essay does not form part of the application or selection process, however applicants may choose to supply the essay with either their scholarship application or wait until notified they have been successful in winning the scholarship and supply it then.
The essay shall focus on the student's field of study, demonstrate analysis or critical thinking and be of an acceptable standard.
---
Faculties
---
Contact Details
SCHOLARSHIPS OFFICER
Student Services Centre
University of Newcastle
University Drive
CALLAGHAN NSW 2308
Phone: +61 2 4921 5000
Fax: +61 2 4921 5759
Email: scholarships@newcastle.edu.au