Start dates
Semester 1 - 22 Feb 2021
Semester 2 - 19 Jul 2021
Mode of delivery
Face to Face
Application closing dates
Duration
2 years full-time or part-time equivalent up to 6 years maximum.
Start dates
Semester 1 - 22 Feb 2021
Semester 2 - 19 Jul 2021
Fees
AUD40,230 (indicative annual fee, 2021)
Indicative annual fees are based on a full year full time load (80 units) Find out more about fees
Duration
2 years full-time.
Mode of delivery
Face to Face
English language proficiency
IELTS overall minimum - 6.5
IELTS section minimum - 6.0
Study Cyber Security
Cyberspace has profoundly transformed the way we live and do business. We are increasingly relying upon networked applications for assessing information and making critical business decisions, so it is critical for individuals, enterprises and governments to be able to secure cyberspace from attacks to allow them to effectively conduct their business.
There is currently a considerable shortage of cyber security skill and expertise globally.
Why study with us?
Access our industry-leading cyber security labs – our System Security Lab, Smart Network Infrastructure Security Lab and Malware Lab each offer a range of advanced technologies and are setup to ensure each student has access to virtual machines to provide an isolated and secure environment to learn in. Our labs use advanced VMware based virtualisation technology, can be used to run cyber hackathons and develop real-world applications in a safe and controlled environment.
Place yourself at the forefront of a growth industry – there is currently a major shortage of cyber security workers, with leading independent and not-for-profit organisation AustCyber estimating that Australia could need almost 18,000 additional cyber security workers by 2026 (Australian Cyber Security Growth Network's Sector Competitiveness Plan 2018)
Learn from global leaders in the field – the program design was led by the University's Global Innovation Chair in Cyber Security, Professor Vijay Varadharajan, with substantial contribution from academic and industry partners.
Enhance your career opportunities – this degree was created specifically to address the needs and demands of both individuals and industry. Develop analytical skills and cryptographic techniques that are essential to organisations looking to employ secure network protocols.
Flexible study options – at the University of Newcastle, you can choose to study full-time or part-time to suit your professional and personal needs.
What you will study
The University of Newcastle's Master of Cyber Security has been designed to provide you with quality training which will enable you to become a cyber security professional. You will gain extensive knowledge in cyber systems and infrastructures, their applications and legal aspects of cyber security which will provide you with the skills to address severe skill shortages in these areas globally. By undertaking a hands on project spanning over two semesters you will have the opportunity to work with industry partners and gain highly valuable skills for your career.
Upon graduation, this program will allow you to harness your expertise in cyber security to work in a variety of industry sectors.
Courses to support your drive and direction include:
Data Security
System and Network Security
Security Attacks: Analysis and Mitigation Strategies
Security Standards and Practices in Industry
Engineering Complexity
Program plans
Download a program plan for further details on your degree's structure and what courses you will study.
These program plans are applicable to new students. Current students should refer to the program handbook to access the plan relevant to the year they commenced.
Sign up. Stay connected
What excites and motivates you? Let us know what you're interested in and we'll keep you updated on all the latest info and events relevant to you.
Thank you! Keep an eye on your inbox, you will receive
a confirmation email shortly.
Connect with us on WeChat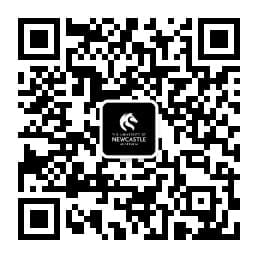 Thank you! Keep an eye on your inbox, you will receive
a confirmation email shortly.
Career opportunities
Career options may include:
security system manager
security consultant
cryptographer
IT security engineer
security system developer
security analyst
project manager