I am a prospective
student, looking to study at
Duration
4 years full-time or part-time equivalent up to 10 years maximum.
4 years full-time.
Mode of delivery
Face to Face
Start dates
Semester 1 (21 Feb 2022), Semester 2 (18 Jul 2022),
Semester 1 (21 Feb 2022), Semester 2 (18 Jul 2022),
Semester 1 (21 Feb 2022),
Semester 1 (21 Feb 2022),
62.00
75.85 (Median SR)
62.00
75.85 (Median SR)
This was the minimum selection rank for recent school leaver offers in 2021. It may change in 2022.
Entry requirements
Admission to our undergraduate degree programs usually requires successful completion of a senior secondary school qualification similar to the Higher School Certificate (HSC), the highest educational award in New South Wales schools.
Study secondary education
Secondary teachers have the unique opportunity to nurture, teach and empower students at a critical period of their development. Learn how to inspire high school students to make the most their education, and excite their passions for your particular subject area. Study a degree in secondary education, and you'll be at the forefront of tomorrow, directly influencing and enabling future generations.
Combine your passion for education with your chosen areas of interest – choose your teaching specialisations from a range of NESA Accredited Teaching Areas. Gain in-depth expertise, professional teaching accreditation, confidence and the skills to be an exceptional teacher.
University of Newcastle education graduates are both qualified high school teachers and highly skilled specialists who work across teaching and non-teaching roles in education and related industries.
Why study with us?
Carve your own path to teaching: Combine your chosen teaching major (first teaching area) with additional teaching areas under any of the three specialisation streams: Humanities, Health and Physical Education, STEM (Science, Technology, Computer and Engineering Studies and Mathematics).
Enjoy flexible career paths – specialise and diversify: Qualify for both teaching and non-teaching roles. Specialise in more than one field and choose up to three teaching areas from a range of 32 subjects.
Our graduates get jobs with 96.2% securing employment within four months of graduation (overall employment rate - 2019 Graduate Outcomes Survey). Become an in-demand teacher with sought-after expertise due to decreasing teacher numbers.
Become work-ready through experience-based learning: 90 days of professional placements in educational and high school settings and other training opportunities from first year - virtual reality teaching, community experiences via Ed Outreach and volunteer opportunities through Teach Outreach.
FREE WEBINAR

Learn more about studying this degree
What you will study
Gain a stronger competitive edge and widen your career opportunities with our secondary education degree. You will be able to choose a diverse range of study and pathway options allowing you to specialise in more than one teaching area in humanities, physical health and personal development, technology or sciences.
Bachelor of Education (Secondary) graduates benefit from an integrated, experience-based approach to becoming skilled, knowledgeable and innovative secondary school teachers. At the same time, your studies will ensure you become a confident specialist in your chosen areas of expertise.
Teaching Areas
Specialise and diversify with up to three teaching areas – choose from 29 teaching areas and increase your knowledge, expertise and career pathways.
Complete one first teaching area; and
Choose to complete one or two additional teaching area/s;
Extended studies are also an option in some majors: Health and Physical Education, and Mathematics.
To focus your studies and gain flexibility in your degree, you may combine your first teaching area with additional teaching areas under any of the three streams – Humanities; STEM (Science Technology, Engineering Studies and Mathematics) and Health & Physical Education.
Program plans
Download a program plan for further details on your degree's structure and what courses you will study.
These program plans are applicable to new students. Current students should refer to the program handbook to access the plan relevant to the year they commenced.
Additional documents
Sign up. Stay connected
What excites and motivates you? Let us know what you're interested in and we'll keep you updated on all the latest info and events relevant to you.
Thank you! Keep an eye on your inbox, you will receive
a confirmation email shortly.
Connect with us on WeChat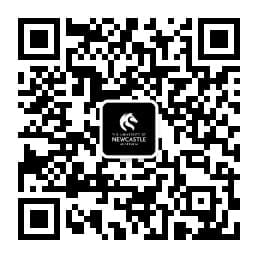 Thank you! Keep an eye on your inbox, you will receive
a confirmation email shortly.
The University of Newcastle acknowledges the traditional custodians of the lands within our footprint areas: Awabakal, Darkinjung, Biripai, Worimi, Wonnarua, and Eora Nations. We also pay respect to the wisdom of our Elders past and present.