Study secondary education
Secondary teachers have the unique opportunity to nurture, teach and empower students at a critical period of their development. Learn how to inspire high school students to make the most their education, and excite their passions for your particular subject area. Study a degree in secondary education, and you'll be at the forefront of tomorrow, directly influencing and enabling future generations.
Combine your passion for education with your chosen areas of interest – choose your teaching specialisations from a range of NESA Accredited Teaching Areas. Gain in-depth expertise, professional teaching accreditation, confidence and the skills to be an exceptional teacher.
UON education graduates are both qualified high school teachers and highly skilled specialists who work across teaching and non-teaching roles in education and related industries.
Why study with us?
Carve your own path to teaching: Combine your chosen teaching major (first teaching area) with additional teaching areas under any of the three specialisation streams: Humanities and Visual Arts, Health and Physical Education, STEM (Science, Technology, Computer and Engineering Studies and Mathematics).
Enjoy flexible career paths – specialise and diversify: Qualify for both teaching and non-teaching roles. Specialise in more than one field and choose up to three teaching areas from a range of 32 subjects.
Our graduates get jobs with 96.2% securing employment within four months of graduation (overall employment rate - 2019 Graduate Outcomes Survey). Become an in-demand teacher with sought-after expertise due to decreasing teacher numbers.
Become work-ready through experience-based learning: 90 days of professional placements in educational and high school settings and other training opportunities from first year - virtual reality teaching, community experiences via Ed Outreach and volunteer opportunities through Teach Outreach.
FREE WEBINAR

Learn more about studying this degree
What you will study
Gain a stronger competitive edge and widen your career opportunities with our secondary education degree. You will be able to choose a diverse range of study and pathway options allowing you to specialise in more than one teaching area in humanities, physical health and personal development, technology or sciences.
Bachelor of Education (Secondary) graduates benefit from an integrated, experience-based approach to becoming skilled, knowledgeable and innovative secondary school teachers. At the same time, your studies will ensure you become a confident specialist in your chosen areas of expertise.
Teaching Areas
Specialise and diversify with up to three teaching areas – choose from 29 teaching areas and increase your knowledge, expertise and career pathways.
Complete one first teaching area; and
Choose to complete one or two additional teaching area/s;
Extended studies are also an option in some majors: Health and Physical Education, and Mathematics.
To focus your studies and gain flexibility in your degree, you may combine your first teaching area with additional teaching areas under any of the three streams – Humanities; STEM (Science Technology, Engineering Studies and Mathematics) and Health & Physical Education.
Program plans
Download a program plan for further details on your degree's structure and what courses you will study.
These program plans are applicable to new students. Current students should refer to the program handbook to access the plan relevant to the year they commenced.
Additional documents
Sign up. Stay connected
What excites and motivates you? Let us know what you're interested in and we'll keep you updated on all the latest info and events relevant to you.
Thank you! Keep an eye on your inbox, you will receive
a confirmation email shortly.
Connect with us on WeChat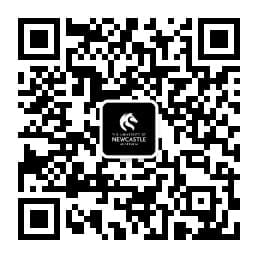 Thank you! Keep an eye on your inbox, you will receive
a confirmation email shortly.
Career opportunities
Our education graduates are well prepared and enjoy great employment prospects with 97% securing jobs within four months of completing their degree.
Our Bachelor of Education graduates are both qualified teachers and non-teaching professionals who work in classrooms, various education settings and across related industries in Australia and around the world. For instance, you could find yourself encouraging a student to follow their passions in Mathematics to help them get into MIT; or encouraging the quiet student to find their voice in public speaking and debating; or nurturing the leadership qualities of the next CEO of Qantas.
When you study secondary education at UON, your flexible skillset and specialist expertise will widen your employment prospects. Below are some typical jobs available to our graduates:
high school teacher (in subject specific areas)
special education
English as a second language teacher
health and fitness trainer
community educator
educational researcher
education publication writer or editor
education policy analyst
education consultant
curriculum developer
educational materials developer
curriculum evaluator
educational administrator.
Professional recognition
The Bachelor of Education (Secondary) degree at UON is accredited by the NSW Education Standards Authority (NESA) (formerly BOSTES). Graduates will be eligible to register with NESA for secondary teaching.
Aspiring teachers are qualified to work as year 7-12 (Secondary) teachers in and beyond the New South Wales Government, Catholic, and Independent school sectors.
NSW Education Standards Authority (NESA)
The NSW Education Standards Authority (NESA) replaced the Board of Studies, Teaching and Educational Standards NSW (BOSTES) on 1 January 2017. NESA works with the NSW community to drive improvements in student achievement. They set and monitor quality teaching, learning, assessment and school standards. This includes responsibility, across NSW public, Catholic and independent schools.
Practical experience
This degree requires students to participate in placements in NSW Department of Education or other NSW school or service. During placement, students will be subject to the policies and procedures of the placement facility. Students must meet all the Education Placement Requirements, including a NSW Working with Children clearance.
The new Bachelor of Education degrees are designed to increase your competitive edge and employability. Learning is more innovative and experience-based, ensuring that UON Education graduates are more employable than ever.
Enjoy hands on teaching experience from your first year and develop your skills through Teach Live where you will enjoy simulated classrooms and virtual reality experiences. First year students also enjoy community service experiences.
As you move through your degree you will complete at least three professional experience placements. This equates to approximately 90 days supervised professional experience in relevant school settings. Students also benefit from ongoing volunteer placement opportunities, a strong alumni network and an engaging online platform.
Teach Live – teach online avatars in a virtual classroom to enhance confidence and improve your instructional skills.
Ed Outreach - Enjoy experience-based learning and benefit from Ed Outreach community experiences from your first year of study.
Teach Outreach - a volunteer placement program that provides hands-on experience at local schools, centres and community organisations.
NuTeach - an online platform that houses a wide range of resources and provides the space and opportunity to network and collaborate with our 6,000+ Education students and 150+ staff in Australia and around the world.