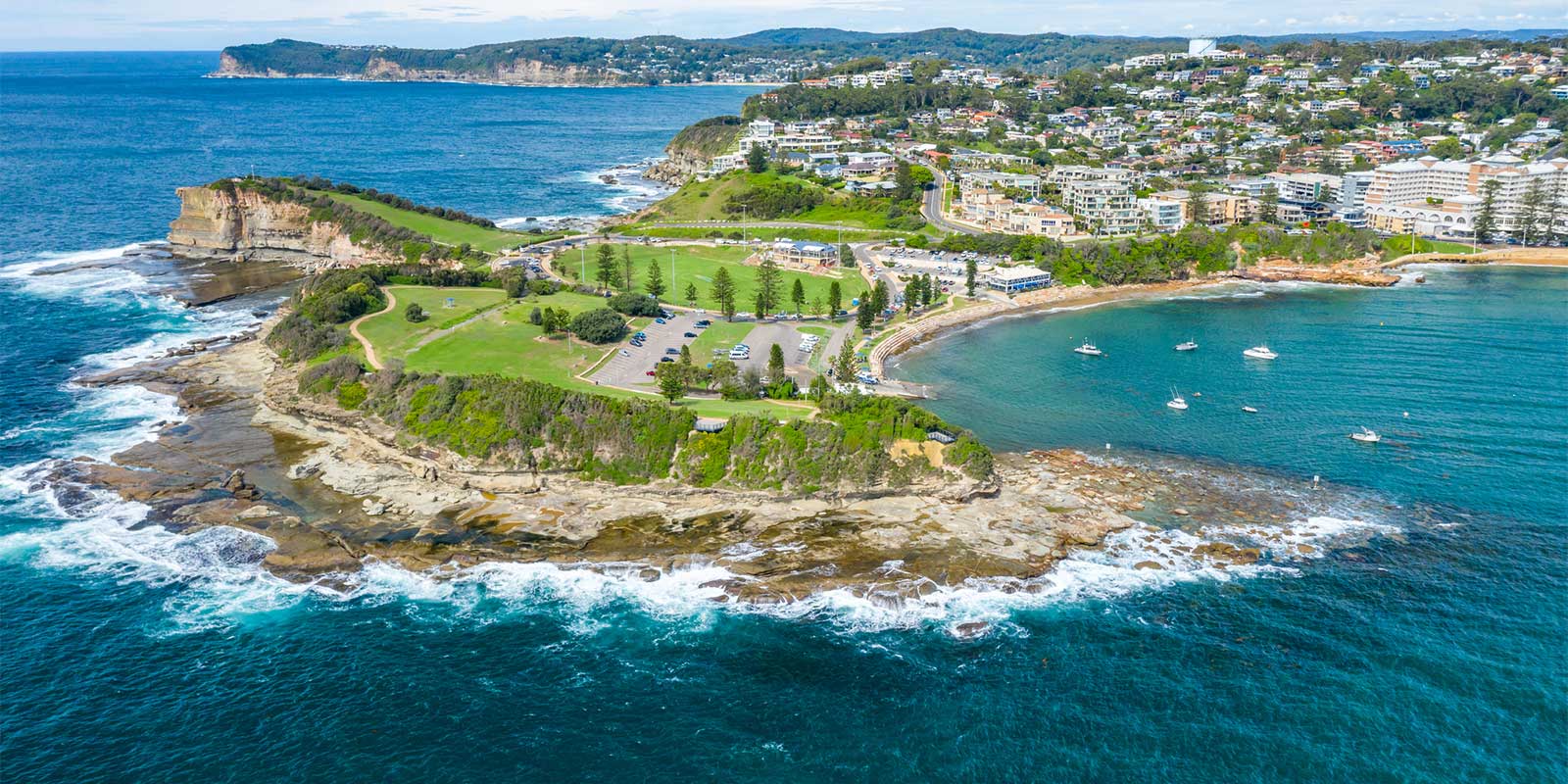 Kylie Nowalinski's story
With her curly red hair and love of the literary arts, Central Coast teacher Kylie Nowalinski aspired to be an actress like Nicole Kidman when she was young girl.
But life had other plans for the now St Edward's Christian Brothers College English teacher, who worked in marketing and event management and raised a young family, before taking her first steps towards an university education.
"I can remember wanting to be an actress from a young age. I grew up watching Nicole Kidman in BMX Bandits, a proud redhead, and wanted to be like her," the mother-of-two, said.
"Dreams of becoming an actress were left in childhood and when I left school, were quickly replaced with more practical aspirations. After getting married and having children, I wanted to have a career that I enjoyed and valued, as well as being in a position where I was able to support my family in a meaningful way."
After years of deliberating whether to enrol in university, and after the birth of her second child, Kylie, who lives on the Central Coast with her family, decided to take the plunge.
"I'd always thought that I would go to university and decided that this was the right time to get started. Even though I could foresee many challenges in balancing both the demands of home life and study, I knew enrolling to study at university was the right choice for me and I was committed realising my career.
"I was also driven to set an example for my children that, no matter what stage of life you're in, you should always move forward and challenge yourself."
Kylie enrolled in the University of Newcastle's (UON) Open Foundation enabling program, at the Central Coast Campus, which gave her the foundations of learning that she needed to commence a Bachelor of Teaching/Bachelor of Arts (Secondary) degree, also at the Ourimbah campus.
"When I began the Open Foundation Program, all I really knew was that I wanted to study English Literature and History. The program was fantastic as it not only prepared me for university study, but gave me time to consider what profession I wanted to enter," she said.
"I had always had an interest in teaching and have very fond memories of some amazing teachers from my time at school that inspired and supported me. Now I want to be one of those teachers making a difference in the lives of young people."
In 2011, with her proud family in the audience, Kylie graduated with an outstanding academic record, completing her degree with First Class Honours, and as a recipient of the University Medal, an honour that is only given by the UON to its exceptional undergraduate students.
"I never imagined when I commenced my studies that I would achieve a University Medal. I am very thankful for the high level of support that I received from my fellow students, and the teachers and professors that I met while at the Central Coast Campus," Kylie said.
"The teachers and professors that I met at university not only supported my learning, but inspired and enhanced my own love of literature. Through them I learnt the tools of my profession that I have honed in my practice and will continue to build upon throughout my career."
With plans to continue her postgraduate education with more university study in the future, Kylie imagines herself always being in a teaching role.
"Each day I am inspired by my students to learn more about being the best teacher that I can be and I am hopeful that maybe one day, one of my students might say that I inspired them to follow their dream."
The University of Newcastle acknowledges the traditional custodians of the lands within our footprint areas: Awabakal, Darkinjung, Biripai, Worimi, Wonnarua, and Eora Nations. We also pay respect to the wisdom of our Elders past and present.