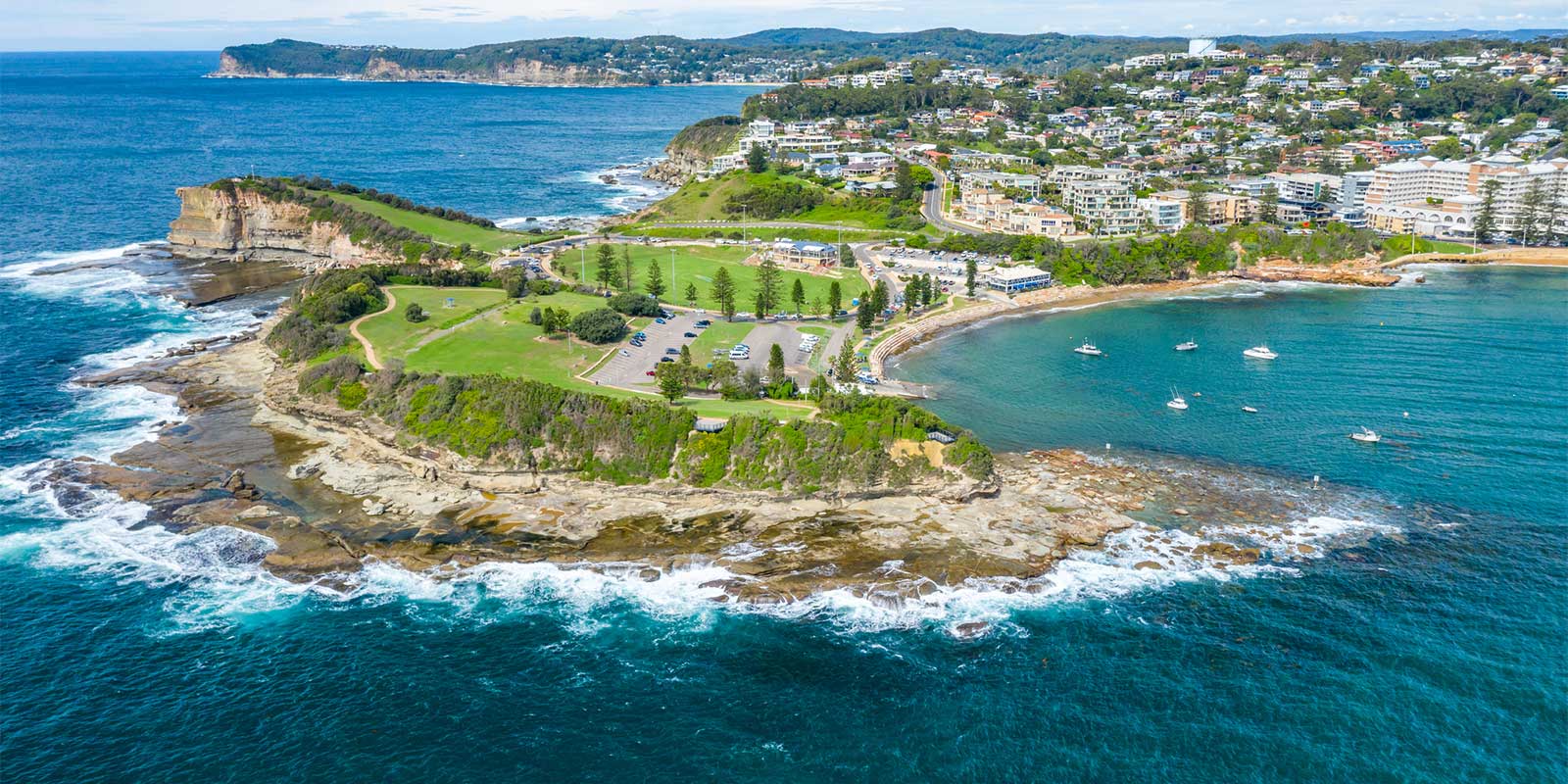 Jo Heighway's story
Growing up in Gorokan Jo Heighway, always knew that she wanted to be an accountant, but never imagined that she would one day be named the Telstra Young Business Women of the Year, and be at the helm of a fast-growing online auditing practice.
"I always knew that I was going to be an accountant, right from primary school. I can't explain it, but I was lucky that I always knew what path I wanted to take," Jo said.
"I was able to start my career journey straight out of high school, with a cadetship at Deloitte Sydney."
As part of the traineeship, Jo completed a Bachelor of Commerce (Accounting) at the University of Newcastle Central Coast Campus at Ourimbah. Juggling full-time work with part-time studies, Jo completed her program in 2000 in the same year that she welcomed the first of her three children.
"My daughter attended my graduation, and I finished my degree with a Dean's Merit Award for academic excellence, which I was very proud of," Jo said.
Establishing herself as a Chartered Accountant and CPA on the Central Coast, Jo recognised a growing need for accountants to have their work independently audited, which lead to her establishing ENGAGE Super Audits in early 2005, from her then family lounge room.
Engage Super Audits offers specialist auditing services for Self-Managed Super Funds (SMSF), to more than 3,500 clients across Australia.
"Our clients are accountants, so we need to be on the top of our game to audit our peers on a daily basis!" Jo said.
"Starting that business from scratch at the age of 27, with three kids to look after, was a huge risk, but I was very thankful that I had a degree behind me and could gain the trust of my clients to start growing my business."
In 2010 Jo's risk began to pay big dividends, when ENGAGE Super Audits was named the NSW Business Chamber NSW Business of the Year and was listed on the BRW Fast Starter league table of fast-growing commercial services firms.
"Being named the 2011 Telstra Australian Young Business Women of the Year is my proudest achievement. The Telstra award journey was an amazing gift for me as a young entrepreneur who has not had many mentors or role models, especially female ones!" Jo said.
Life has rewarded Jo's hard work, determination and commitment to driving innovation in auditing practice, but she is not one to rest on her laurels.
"I am very happy to have three beautiful children and to have the luxury of being able to run the fastest growing on-line SMSF audit business in the country from the Gold Coast, with accountants employed all over the country," Jo muses.
"I am committed to lead the firm until it achieves its full potential as the largest SMSF audit business in Australia. The SMSF industry is fast growing and has so many exciting opportunities for an entrepreneur with a passion for technology, so I plan to stick around for a while. I am committed to continuing to drive thought leadership in the area of audit automation and innovation."
Without her university qualifications and professional and personal knowledge that she gained from her studies, Jo believes her life would be very different.
"Without the qualifications I was able to obtain in my time at university, I would have no career and no business! It really set the foundations for becoming a leader in my industry as a qualified expert," she said.
"My degree taught me really important skills in researching and organisation that have been vital to my success as an entrepreneur. I also learned that learning is a lifelong commitment that doesn't begin or end with your first degree."
The University of Newcastle acknowledges the traditional custodians of the lands within our footprint areas: Awabakal, Darkinjung, Biripai, Worimi, Wonnarua, and Eora Nations. We also pay respect to the wisdom of our Elders past and present.