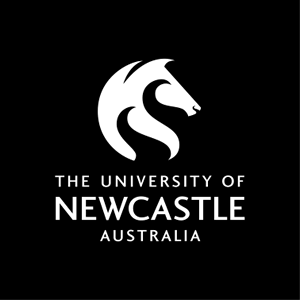 For addtional information about this degree you can refer to the page for the corresponding single degree:
Bachelor of Laws (Honours) Combined
Program handbook
Description
Within this combined degree program, students study a combination of Arts and Law courses over a period of five years full-time. On completion of the first three years students will have completed all the courses required for the Bachelor of Arts degree. In the final two years of the combined degree program students complete the requirements of the Bachelor of Laws (Honours)and may enrol in these two years on a less than full time basis.
Students completing this combined degree meet the requirements to practise law in NSW, and acquire skills and knowledge through the Arts studies they have chosen. You can major or minor in the following Arts areas (C - Callaghan campus, O - Ourimbah campus): - Aboriginal Studies (C) - Ancient History and Classical Languages (C) - Chinese (C)(Minor only. The Chinese major is available to pre-2012 continuing students only.) - Creative and Performing Arts (C, O) - English and Writing (C, O) - Film, Media and Cultural Studies (C, Flexible Delivery) - French Studies (C) - German (C) - History (C, O) - Human Geography and the Environment (C) - Japanese Studies (C) - Linguistics (C) - Philosophy and Religion (C) - Politics and International Relations (C, O) - Psychology Studies (C, O) - Sociology and Anthropology (C, O).
Students wishing to practise law must also complete postgraduate professional training approved by the Legal Profession Admission Board. Alternatively, students completing this degree may apply for entry to the Bachelor of Laws (Honours)/Diploma of Legal Practice Program - see separate handbook entry - which allows immediate admission to legal practice on graduation.
Commencement in this program is only available in Semester 1. Due to timetabling issues this program is not available for a Semester 2 commencement.
---
Program learning outcomes
On successful completion of the program students will have:
Demonstrate the capacity to provide professional advice, based on specialised knowledge of law and its application in diverse contexts, to employers, government and individual clients.
---
Details
Information correct as at
22nd Jul 2017 4:39am
Program code
12340
AQF level

Level 7 Bachelor Degree

Level 8 Bachelor Honours Degree

Locations and UAC codes
Mode of delivery
Duration

Australian students - 5 years full-time.
International students - 5 years full-time.

ATAR (2017)

| Location | Cut-off | Median |
| --- | --- | --- |
| Callaghan Campus | 90.35 | 95.18 |

Assumed knowledge
For Psychology - HSC Mathematics
Term type
Semesters
Fees
Managing faculty

Contributing schools

Relevant University rules and policies
CRICOS Code
023104B
---
Click on the headings to show/hide sections of content. Hidden information will not be printed. Hide all sections
Admission information
Admission requirements
There are a number of ways to gain entry to the Bachelor of Laws (Honours) program at the University of Newcastle. Students may be considered for admission on the basis of:
1.1.1. NSW HSC or equivalent - irrespective of age of qualification;
1.1.2. Completed or partly completed higher education studies;
1.1.3. TAFE qualifications;
1.1.4. Overseas qualifications equivalent to Australian studies (International);
1.1.5 A University approved special admission bonus points scheme:
i. Educational Access Scheme (EAS); and
ii. Regional and Rural Bonus Points Scheme.
1.1.6. A University approved special admission scheme:
i. Aboriginal and Torres Strait Islander Admission Scheme;
ii. Elite Athletes Admission Scheme;
iii. Special Circumstances Admission Scheme; and
iv. Guaranteed Entry Admission Scheme.
Students must comply with the University of Newcastle's English language proficiency requirements.
Minimum English language proficiency requirements
Applicants who do not speak English as a first language must demonstrate that they meet the University's English proficiency requirement. Further information regarding English language proficiency requirements can be found at the English Language Proficiency for Admission Policy here.
There is a requirement for a minimum 7.0 IELTS result (with a minimum of 6.0 in each subtest) or equivalent.
---
Credit transfer
If you wish to apply for credit for studies completed at another institution, or if you are changing programs within the University and wish to transfer your credit to the new program, visit the University's credit website and click on 'How to Apply for Credit'.
---
Academic requirements for program completion
Total units required
400 units
Program duration
5 years full-time.
International student visa holders who are studying the program on campus are required to enrol full time as per student visa requirements.
Program requirements
The Bachelor of Arts/Bachelor of Laws (Honours) is undertaken over five years of full-time study. To satisfy the requirements of both degrees, students must complete 400 units of study comprising 160 units of Bachelor of Arts courses and 240 units of LAWS courses from the Bachelor of Laws (Honours) degree.
In order to qualify for the Bachelor of Arts award, a student must pass 240 units comprising of 160 units of approved Bachelor of Arts courses and 80 units of LAWS courses as listed.
The 160 units of approved Bachelor of Arts courses must successfully be completed in accordance with one of the following structures as set out in the Bachelor of Arts program handbook:
1) double major option - one 80 unit Major + a second 80 unit Major;
or
2) Single Major and Double Minor Option - One 80 unit Major + One 40 unit Minor + A second 40 unit Minor.
Please note: Your final transcript will not specify completed minors.
Students should refer to the Bachelor of Arts handbook entry for information on the majors and minors at the following link:
http://www.newcastle.edu.au/program/10435.html
---
Program plans
Download a program plan for further details on what you will study. Please refer to the program plan for the year that you commenced or transitioned into this program.
---
Transition arrangements
1. No students will be disadvantaged by the change to the program as all existing courses will still be offered as part of the new program.
2. The current third and fourth year cohorts will be 'taught out' as LLB students.
3. The current first and second year students will have their programs converted to LLB (Honours) programs, as they will be able to begin the research component from 2014.
4. Current students who came into the LLB as graduate entrants, and current students in third and fourth year, will have access to the existing transitional provisions regarding graded Honours.
5. Students will be advised in writing of the changes to the programs.
---
Program structure
Students are advised to read their program handbook information in conjunction with the program plans for course sequence/enrolment advice. Please refer to the Program Plan for the year that you commenced, or transitioned into, this program - Program Plans are available above.
Advanced course filters
Courses that are currently unavailable are hidden by default. You can show them by adjusting the advanced course filters above, or clicking the 'show all' links below each section.
---
Honours
Honours is embedded in the Law component of this program. All students who successfully complete the program will graduate with a Bachelor of Laws (Honours). Students who excel in their studies will have access to graded Honours, which will be calculated according to the University's policy. The policy is available at: http://www.newcastle.edu.au/policy/000990.html . See Program Convenor for further information regarding eligibility for Graded Honours.
---
Additional information
All students can access additional learning development mechanisms provided by the Centre for Teaching and Learning.
Aboriginal and Torres Strait Islander students can draw on the assistance and support provided by the Indigenous Student Support and Development service through The Wollotuka Institute.
Students in combined degree programs are advised to consult with the relevant Program Officers for the Faculty of Education and Arts and the Faculty of Business and Law regarding their academic program.
---
International students
All International Students enrolled in the program will be provided with an orientation to familiarise them with the rules, expectations, facilities and services offered by the University. Please visit our International Students website to find out more about the support services available to international students.
---
Special needs
AccessAbility provides advice and reasonable adjustments to Students with a medical or health condition or disability. If you require adjustments to undertake your program,  contact the Student Support Advisors - AccessAbility  before semester or early in the semester. They will work with the Faculty or School to ensure that this happens in a timely manner.
Please note: All students must fulfil the inherent requirements of the programs and courses they are undertaking. While reasonable adjustments can be made, these adjustments cannot compromise academic integrity. It is the student's responsibility to check all the requirements of courses, and consider the effects of any medical condition or disability on their ability to complete course requirements. More information is available online