Electron Microscope and X-ray Unit (EMX)
Central Scientific Services
XRD in coal research
Only coals of a certain rank soften, swell, and eventually resolidify upon heating to produce coke, an essential material for the production of steel in the blast furnace route. Such thermoplastic development is attributable to the fusibility of coal organic constituents and their interaction with the coal inorganic components during pyrolysis. My research aims to provide additional insight into these complex phenomena by conducting research on maceral concentrates separated from parent coals of different ranks. X- ray diffraction (XRD) analysis on the separated maceral is conducted at the EMX-Ray Unit, The University of Newcastle, to determine the overall percentage of their crystalline mineral matter and the relative proportions of each mineral. This information coupled with petrographic analysis helps to identify the association between coal organic (maceral) and inorganic (mineral matter) components and assists with the prediction of the resultant coke strength.
---
Acknowledgement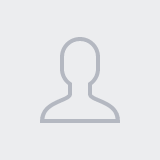 Dr Quang Anh Tran
Ph.D. Candidate in Chemical Engineering
School of Engineering
Faculty of Engineering and Built Environment
The University of Newcastle
The University of Newcastle acknowledges the traditional custodians of the lands within our footprint areas: Awabakal, Darkinjung, Biripai, Worimi, Wonnarua, and Eora Nations. We also pay respect to the wisdom of our Elders past and present.