Initiatives
An equal first Australian University to procure a 100% renewable electricity supply agreement, and a commitment to achieve carbon neutrality by 2025. We have achieved this at a rate 10% cheaper than the University has paid per kWh of electricity historically and slashing our total carbon emissions by 70% taking then down from 52,000 tonnes to approximately 17,000 tonnes. The seven-year deal has also delivered cost efficiencies for the university including a 10% reduction in the per Kwh rate. In addition, we have completed the progressive installation of 1.1MW of on-site PV solar (3-4000 panels) which will generate our own electricity across multiple buildings. 534kWs have been installed to date.
The Green Impact program raises awareness of sustainability by giving people a focused approach to tackling issues and supporting them in achieving these actions. The voluntary program is designed to be a fun, flexible and social way to support staff in undertaking targeted actions to make our University have a more sustainable campus.
The university is investing in sustainable transport though the installation of electric vehicle charging stations across Callaghan campus.
Water efficiency
Installed 2 x 1.1million litre rainwater tanks to irrigate our sporting fields and reduce our demand for potable water. This comes in addition to the historical construction of 2million litres of stormwater retention ponds to irrigate our ovals, as well as installing over 500,000 litres of rainwater tanks across our Campuses. Through various initiatives we have reduced the 2019 total water consumption by 5% or 13.8million litres when compared to 2018. These initiatives are actively reducing the University's CO2-e emissions resulting from our water consumption.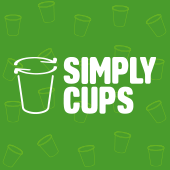 The University is collaborating with Simply Cups to recycle disposable coffee cups, diverting them from landfill. These recycled cups are then used to make reusable coffee cups – the rCup – a world first reusable coffee cup made from recycled coffee cups, as well as a range of other products.
Over the last several months the University trialled a program in partnership with Plastic Police to turn soft plastics into benches providing added outdoor seating across campus.
By being part of this program and recycling your soft plastics, you will assist the University in achieving its waste reduction goals and help the environment and the animals that live in it.
Here at the university we divert between 40 to 60% of our waste from landfill but as part of our Environmental Sustainability Plan targets, we have committed to driving this up to 70% of our general waste by 2021. This target will position the University as a sector leader in waste management practices.
The UON Community Garden is located on Oval 4 behind the Wollotuka Institute and grows a seasonal range of fruit, vegetables and herbs. The garden is sustainable featuring two water tanks, compost bin, solar pump and six raised beds.
The University of Newcastle acknowledges the traditional custodians of the lands within our footprint areas: Awabakal, Darkinjung, Biripai, Worimi, Wonnarua, and Eora Nations. We also pay respect to the wisdom of our Elders past and present.