ARC Linkage Project success for naval vessel corrosion project
A research team from the University of Newcastle has received $650,000 in funding from the coveted Australian Research Council (ARC) Linkage Project scheme to improve the understanding of the deterioration of ships and maritime structures.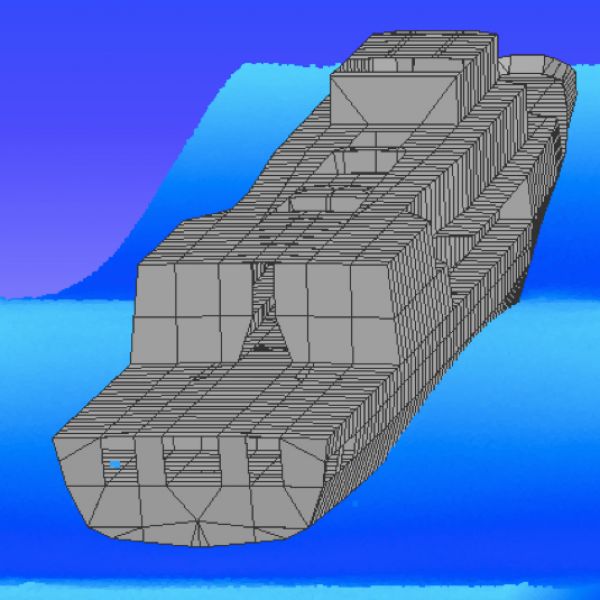 Professor Rob Melchers, and his team of Professor Chong Min Song from UNSW Sydney and the two industrial partners, the (Department of Defence's own) Defence Science and Technology (DST) Group and (local SME) Pacific Engineering Systems International (ESI) were successful recipients of the scheme which is designed to join academic and industrial researchers to undertake new collaborations that will deliver tangible outcomes to Australia.
The team will develop a computer modelling system that simulates the deterioration of vessels that are subject to corrosion, fatigue and extreme ocean conditions.
"In creating this simulation, we will have a better understanding of the lifespan of such vessels, which will help with decision making around potential economic, personnel and other risks involved for ship owners and operators, including the Royal Australian Navy," said Professor Melchers.
"By better predicting the structural response of naval vessels and commercial maritime assets that are subjected to severe environments, this project has the potential for significant defence, commercial, economic and environmental benefits for Australia."
Ship and maritime structures form an important component of Australia's national infrastructure, supply-chain and defence interests. Examples include not only naval (military) defence craft such as frigates, patrol boats and submarines but also offshore oil and gas production facilities.
"For all of these structures, the operational environment and the consequences of corrosion and fatigue are very important aspects for determining maintenance and life extension, both of which have significant economic and safety implications," said Professor Melchers.
The team of structural engineers, hydrodynamicists, naval architects, fatigue specialist and corrosion specialist will use data records and the operational history of particular vessels, and use information such as weather bureau records (such as storm conditions), to analyse the effects of deterioration, and in particular corrosion on the welding, that such vessels face.
By understanding the condition of a vessel, based on their operational history, the modelling will be able to determine the future lifespan of such a vessel.
"This will contribute to more optimal management of the structural integrity of defence vessels, and also to the safety, reliability and life-time economics of such vessels, offshore structures, and other maritime assets," said Professor Melchers.
"The benefit of this will be seen in our national defence preparedness and to both industrial and government end-users in areas such as improved asset functionality and reduced downtime of vessels due to repairs.
"It will also see safer structures and lower risks to the environment, removing the risk of the potential for vessels to crack, break and cause damage to the marine environment around them."
Deputy Vice-Chancellor (Research and Innovation) Professor Janet Nelson said the project was testament to the quality of Professor Melchers' research and his reputation as a leading structural engineering academic in Australia.
"This project is an example of our University's focus on supporting our region's growing defence industry. Professor Melchers' world-class research is delivering tangible outcomes to our region, Australia and beyond," said Professor Nelson.
Professor Melchers' reputation saw the industrial partners approach him with the project seeking his guidance and input and the project is also a prime example of DST's support of both local universities and local industry.
---
Related news
The University of Newcastle acknowledges the traditional custodians of the lands within our footprint areas: Awabakal, Darkinjung, Biripai, Worimi, Wonnarua, and Eora Nations. We also pay respect to the wisdom of our Elders past and present.