The University of Newcastle is responding to the COVID-19 pandemic by providing support initiatives for people across our regions and the country. This includes new services and support, research, innovation and expertise – read about just some of these activities below.
Featured story • 9 Sep 2020
In recognition of the extraordinary challenges faced during their COVID-19 disrupted HSC year, the University of Newcastle will provide five adjustment points to school leaver students
News • 2 Sep 2020
Without conscious action to address the gendered impacts of COVID-19, the pandemic threatens to derail the tertiary education sector's decades-long effort to advance gender equity, a Joint Sector Position Statement warns.
News • 27 Aug 2020
Watch our lecture hosted by Professor Frances Kay-Lambkin, where she examines the impact these complex times have had on health – from how we service our communities, to how we build resilience and not least how we talk about and manage mental health.
News • 21 Jul 2020
Join transformative leader Professor John Fischetti on 28 July 2020 as he explores the paradoxes of the COVID-19 pandemic in the first of our Looking Ahead Lectures.
News • 14 Jul 2020
Environmental historian Associate Professor Nancy Cushing has long been interested in the history of air pollution, particularly in once heavily polluted Newcastle. So when the bushfires ravaged New South Wales in late 2019/early 2020 and many people were talking about this level of smoke and bushfire as unprecedented, she wanted to see if that was actually the case.
Featured story • 13 Jul 2020
When the lockdown hit, the University of Newcastle launched into action to support our international students through a range of initiatives, including a student hardship fund; a food bank for vulnerable students; and an offshore student mentoring program.
News • 9 Jul 2020
Newcastle small business workers now have access to free accredited online training as part of an initiative of City of Newcastle delivered through the University of Newcastle, TAFE NSW, and Novaskill.
News • 29 Jun 2020
Two Centre for 21st Century Humanities historians have delved into different aspects of the Spanish Flu pandemic, revealing little known histories which have become even more pertinent during the COVID-19 crisis.
News • 23 Jun 2020
The critical need to re-engage Indigenous students in school as NSW transitions out of pandemic restrictions has been the driving force behind a new set of tools and resources created for educators and teachers.
News • 17 Jun 2020
Dr Sally Hunt from the Faculty of Science has been featured on the ABC explaining why research shows women were more likely to drink alcohol than men during the coronavirus lockdown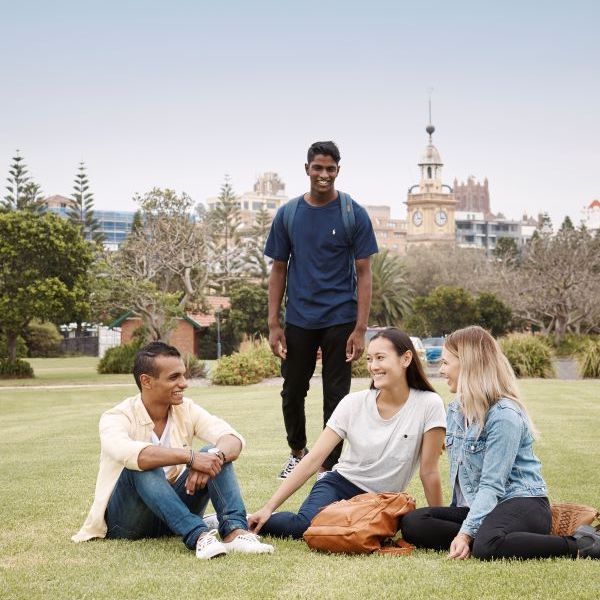 News • 5 Jun 2020
The University of Newcastle and TAFE NSW have today committed to strengthening their 30-year partnership to ensure people in the Hunter and on the Central Coast can maximise their education options and be seamlessly supported as they enter tertiary education, re-train or up-skill following the COVID-19 crisis.
News • 21 May 2020
Hundreds of University of Newcastle international students impacted by COVID-19 have received health and hygiene care packages, generously donated by long-standing University partner – nib health funds (nib).