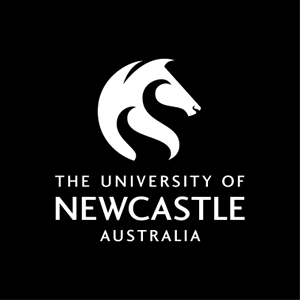 Study commerce, innovation and entrepreneurship at UON
Now the 'idea' person and the 'business' person can be the same person.
The Bachelor of Commerce/Bachelor of Innovation and Entrepreneurship is designed for graduates of the future. The world is rapidly changing and employers are increasingly looking for the next generation of graduates who are experts in their chosen field but who can also apply innovative thinking and entrepreneurial flair.
This degree enables you to think distinctively, creatively and critically in a business environment. It provides the skills required to develop entrepreneurial ideas into successful new ventures, or work within existing businesses in an innovative way.
Embedding commerce, innovation and entrepreneurial knowledge into a combined degree program with practical experiences in diverse industries makes you extremely employable in both the public and private sectors.
Why study with us?
Hands-on from the start - With a compulsory focus on Entrepreneurial strategy and inbuilt links to local businesses and start up companies, graduates have opportunities to build vital skills and personal networks.
Global connections - You will have the opportunity to take part in international immersion trips, overseas placements, student exchange and the international leaders program in countries all over the world.
Study in state-of-the-art facilities. In 2017, our $95 million dollar NeW Space development will open its doors to UON business, commerce and law students.
Employers prefer our graduates. The work-ready skills you will gain from this degree will give you a substantial edge in the jobs market.
What you will study
The combined Bachelor of Commerce/ Bachelor of Innovation and Entrepreneurship provides flexibility to select an area of study best suited to your interests. As part of your Commerce degree you can major in up to two of the following areas:
Accounting
Economics
Finance
The first year of study is designed to give a strong grounding in the principles and practices of commerce, innovation and entrepreneurship, and equip you with a core set of business development skills. You will complete subjects from a broad area of disciplines relevant to business including:
economics
law
accounting
business strategy
innovation and entrepreneurship
Moving into the second, third and fourth years of this combined degree, you will complete courses relevant to your chosen major sequence.
---
Career opportunities
The work-ready skills you will gain from this degree will give you a substantial edge in the jobs market.

This contemporary degree prepares you with the academic knowledge and unique practical experience needed to become highly competitive in rapidly changing regional, national and global economies and communities.
Practical experience
The Bachelor of Commerce/Bachelor of Innovation and Entrepreneurship integrates opportunities for you to gain national and international workplace experience and professional mentoring, building practical skills and work-ready graduates. This program features a practical component, where you will carry out a work-based project in entrepreneurial strategy.
To prepare you for the strong focus on teamwork and collaboration in business, this program includes an emphasis on group work as a form of assessment. Working in groups helps develop the necessary teamwork skills required to make a successful transition from the classroom to the boardroom.
Newcastle Business School
The Newcastle Business School offers several Work Integrated Learning (WIL) courses, which incorporate some form of practical experience into the theoretical content. You will have the opportunity to undertake work experience relevant to your area of study throughout your business degree. You can work within a Hunter Region organisation and complete 100 hours of work experience, or on a specific project related to the organisation. This practical experience is undertaken as a course within your business degree.
Lucy Mentoring Program
The Lucy Mentoring Program provides women students the opportunity to participate in a unique leadership program aiming to inspire, motivate and educate women about the opportunities for employment in the corporate and public sectors. Lucy Mentoring Program participants are allocated a mentor working in the public or private sector. Students experience the work environment and establish professional business networks – both of which are beneficial in gaining employment and career progression in any organisation.
The Newcastle Business School is accredited with the Association to Advance Collegiate Schools of Business (AACSB), earned by fewer than 5% of the world's business programs. AACSB is the premier, and longest-standing, international accrediting body for business programs and is the international benchmark for excellence in business education.