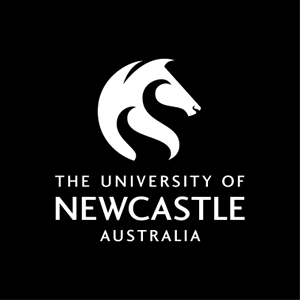 Study commerce at UON
There are 196 countries in the world. Find jobs in any of them.
The Bachelor of Commerce is a practical and flexible degree, with core courses designed to give you a thorough overview of business and commerce environments, before you specialise in Accounting; Economics; or Finance.
When you study commerce at UON, you will be equipped to make a smooth transition from the classroom to the boardroom by acquiring skills that are valued by employers.
A sense of global citizenship is imparted through international case studies and cross-cultural analysis. You will gain insight into the interplay between the financial, legal, political and economic systems and how these factors influence the contemporary business environment in Australia and across the globe.
Why study with us?
Hands-on from the start - you will have the opportunity to gain local and international workplace experience through work integrated learning projects, industry scholarships and placements, industry visits and guest lectures.
Global opportunities - Our international immersion and placement opportunities run annually to countries such as China, Singapore, Kenya, France, Thailand and Samoa.
Study in state-of-the-art facilities. In 2017, our $95 million dollar NeW Space development will open its doors to UON business, commerce and law students.
Employers prefer our graduates - the work-ready skills embedded into this degree mean 92% of graduates secure a job within four months of graduating.
92% Employed ? within four months of graduating
What you will study
At UON we maintain strong relationships with employers and professional associations to ensure that the courses and majors offered in our Commerce degree maintain real-world relevance in a complex business environment.
In your first year of the business degree you will complete subjects from a broad range of disciplines. This initial year gives you a strong grounding in business principles and equips you with a set of core business development skills before you choose your major. You will develop skills in the following areas:
accounting
management
law
marketing
microeconomics
finance
business decision making
In the second and third years of your Commerce degree, you'll undertake courses relevant to your chosen specialty. Each of our majors provide specialist skills to succeed within that field.
Program plans
Download a program plan for further details on what you will study.
These program plans are applicable to new students. Current students should refer to the program handbook to access the plan relevant to the year they commenced.
Career opportunities
Commerce graduates go on to exciting, stimulating and lucrative careers in the fields of accounting, auditing, consulting, stockbroking, business analysis and academia. These opportunities can be pursued in a wide range of business, government department and not-for-profit organisations.
Careers by major
Practical experience
The Bachelor of Commerce integrates opportunities for you to gain national and international workplace experience and professional mentoring, building practical skills and work-ready graduates. To prepare you for the strong focus on teamwork and collaboration in business and commerce careers, the Bachelor of Commerce includes an emphasis on group work as a form of assessment. Working in groups helps develop the necessary teamwork skills required to make a successful transition from the classroom to the boardroom.
Newcastle Business School
The Newcastle Business School offers several Work Integrated Learning (WIL) courses, which incorporate some form of practical experience into the theoretical content. You will have the opportunity to undertake work experience relevant to your area of study throughout your business degree. You can work within a Hunter Region organisation and complete 100 hours of work experience, or on a specific project related to the organisation. This practical experience is undertaken as a course within your business degree.
Lucy Mentoring Program
The Lucy Mentoring Program provides women students the opportunity to participate in a unique leadership program aiming to inspire, motivate and educate women about the opportunities for employment in the corporate and public sectors. Lucy Mentoring Program participants are allocated a mentor working in the public or private sector. Students experience the work environment and establish professional business networks – both of which are beneficial in gaining employment and career progression in any organisation.
The Newcastle Business School is accredited with the Association to Advance Collegiate Schools of Business (AACSB), earned by fewer than 5% of the world's business programs. AACSB is the premier, and longest-standing, international accrediting body for business programs and is the international benchmark for excellence in business education.