Building your teaching skills
As a teacher at the University of Newcastle you have a key role to play in changing lives and pioneering contemporary university education while maintaining a commitment to equity and excellence. To cement our place as a global leader we need to ensure our teachers are constantly building their skills in integrated, practical and engaging teaching.
Learning Design and Teaching Innovation run a number of professional development sessions to build your teaching skills.
Teaching offshore can provide valuable experience in international teaching and learning practices.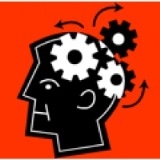 Experienced academic developers from the Centre for Teaching and Learning can tailor sessions to meet the specific requirements of your course, faculty or school and individual consultations are welcome.