EMX Advisory Committee
The Electron Microscope/X-Ray Unit Advisory Committee was established in April 2007 to provide strategic planning for the unit. The committee reports to the DVC Research.
Users may approach any member of the committee if they wish to have any issues raised at a meeting.
Membership
Professor Erich Kisi - Chair
Associate Professor Scott Donne, School of Environmental and Life Sciences
Dr Vicki Keast, School of Mathematical and Physical Sciences
Dr Dieter Naf, Associate Director, Research Division
Mr David Phelan, Manager, EMX Unit
Aug 27.2014
The Collaborative Environments for Creative Arts Research (CeCAR) is...
Aug 28.2014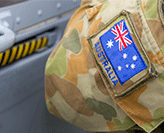 The University of Newcastle Defence Security and Innovation Cluster&nb...