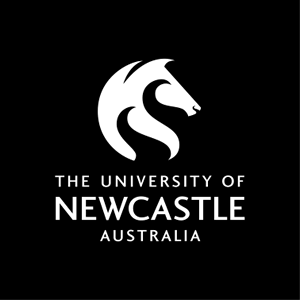 Study computer systems engineering at UON
At UON we train engineers capable of solving the world's greatest challenges. As a computer systems engineer you may develop a precision agriculture system to optimise food production and minimise the use of chemicals in farming. You might develop breakthrough data transfer technology for remote access to medical services. Or, you could design a computer system that creates greater efficiency in wind turbine energy production.
What is computer systems engineering? Computer systems engineers use digital and computing technologies to solve problems in industrial systems and in areas such as information processing, data transfer, communications, commerce and travel. They combine creativity with technology to develop both hardware and software for electronic and microprocessor-based systems.
Why study with us?
Engineering at UON is number one in NSW for good teaching, the overall education experience and student support.
Our graduates are job-ready. They rated us number one in NSW for the skills they enter the workplace with, and in 2015, 85% of our engineering graduates were employed within four months of graduating.
You can add a Master of Professional Engineering to your credentials with just one extra year of study.
85% Employed ? within four months of graduation
32 in the world ? for energy science and engineering
$80,000 ? average starting salary for engineering graduates
No. 1 in NSW ? for quality of educational experience and skills scale
World top 250 ? for electrical and electronic engineering
What you will study
Build critical technical and engineering skills through courses in:
advanced computer systems
advanced physics
calculus of science and engineering
computer engineering
electrical engineering
embedded systems
engineering mathematics
procedural programming
programmable logic design
quantum mechanics and semiconductor physics
signals and systems
Connect with industry through guest lectures and interdisciplinary projects solving real world problems. Gain invaluable practical experience through your industry placement.
Become job-ready through our professional practice courses. You'll learn to tackle 'wicked problems' and develop essential workplace skills in finance, project management, sustainability, communication and entrepreneurism.
Diversify your skills with a cluster of four elective specialisation courses, which can be used to:
deepen your technical competence in your engineering field
broaden your expertise in another area of engineering
specialise your skills in areas outside engineering, such as business or maths
study overseas at one of our many partner institutions.
---
Program plans
Download a program plan for further details on what you will study.
These program plans are applicable to new students. Current students should refer to the program handbook to access the plan relevant to the year they commenced.
Masters of Professional Engineering
To take your learning to the next level, our unique degree structure gives you the option of completing a fifth year of study to graduate with two degrees – your four-year Engineering (Honours) degree PLUS a Master of Professional Engineering. In your Masters year you'll deepen your technical skills, pursue your personal interests through a major project and specialise or broaden your skills through four more elective courses.
Career opportunities
Computer systems engineers are an essential part of wide range of industries. They may find employment in computer design and development, instrumentation and control, ICT infrastructure, defence applications, healthcare systems and communication networks/internet development. Average starting salaries for engineers are great – more than $80,000 per annum.
Computer systems engineering is flexible and diverse. You may prefer hands-on fieldwork, design and development, or a leadership role managing people and projects. Typical positions include:
information and communications technologist
computer systems specialist
web developer
information technology manager
computer systems analyst
network engineer
It's also common for engineers to take on senior leadership roles in innovative businesses. The CEOs of Google, Microsoft, Amazon and Tesla Motors are all engineers. In fact, engineering is the most common degree among the highest performing Fortune 500 CEOs!
Professional recognition
Professional recognition through Engineers Australia qualifies you as a professional engineer. You can work in places such as:
Canada
Hong Kong
India
Ireland
Japan
Korea
Malaysia
New Zealand
Russia
Turkey
United Kingdom
USA
This degree is also accredited by the Australian Computer Society.
Practical work experience
All UON engineering students must complete 12 weeks of industrial experience during their degree. This can be completed in one block or as shorter placements of no less than two weeks. Through your work placement you'll build important professional networks and put your learning into practice.
Our position as one of the most highly ranked engineering faculties in Australia is recognised through our associate membership of the Group of Eight.
One of only three Australian member institutions of the Global Engineering Education Exchange Program.