School of Humanities and Social Science
Stuttering Clinic
The University of Newcastle's Stuttering Clinic offers treatment from experienced speech pathologists to children and adults who stutter. This research clinic also provides clinical education to speech pathology students under the guidance of experienced speech pathologists.
Treatment programs
The Lidcombe Program for Early Stuttering is available for pre-school aged children. There is currently no cost for this service.
An eight-week treatment program is available for school aged children, adolescents and adults who stutter. The program involves one week of intensive therapy and a two-hour weekly session for the following seven weeks. A fee is charged for this clinical service.
Referrals
Referrals to the Stuttering Clinic may be made by the individual, parents, or health care professionals.
The Stuttering Clinic is located in the Speech Pathology clinic (ground floor of the General Purpose Building) at the University of Newcastle.
Contact
Associate Professor
School of Humanities and Social Science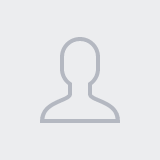 Clinical Educator
School of Humanities and Social Science
Stuttering Clinic
The University of Newcastle
Social Science Building SR-G21
University Drive, Callaghan
T: 02 49216414
F: 02 49217386