Funding for stroke rehabilitation
Congratulations to Professor Paulette Van Vliet from the School of Health Sciences on her successful application for an NHMRC Development Grant for the continued development of the Arm Movement Measurement (ArMM) device.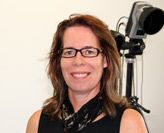 ArMM is a wearable motor rehabilitation device for use by patients, clinicians and researchers designed to improve arm movement following a stroke.
Of the 15 million people per year worldwide who have a stroke, 77 per cent subsequently experience motor impairment of the arm.
Using current rehabilitation techniques, 60 per cent of stroke survivors with severe impairment and 30 per cent with mild-to-moderate impairment still have non-functional arms six months after a stroke.
The $235,000 grant will help fund reliability and validity studies of ArMM in stroke patients and the development of a user interface, bringing the device closer to market.
The interdisciplinary team developing ArMM involves collaborations between Professor Van Vliet's stroke research team and researchers in the UON's School of Electrical Engineering and Computer Science, Mathematics and Statistics, and Design, in addition to Newcastle Innovation, HMRI and international colleagues.
Co-chief Investigators: Professor Michael Nilsson, Dr James Walsh, Professor Irene Hudson, Dr Melissa Knight and Professor Barrie Hayes-Gill (University of Nottingham).
Of the 142 NHMRC Development Grant applications Australia-wide, just 26 were funded.
Find out more
---
Related news
The University of Newcastle acknowledges the traditional custodians of the lands within our footprint areas: Awabakal, Darkinjung, Biripai, Worimi, Wonnarua, and Eora Nations. We also pay respect to the wisdom of our Elders past and present.