University of Newcastle secures over $6 million in ARC funding
The Australian Research Council (ARC) has awarded the University of Newcastle more than $6 million in competitive research funding through its Discovery Projects and Linkage Projects schemes.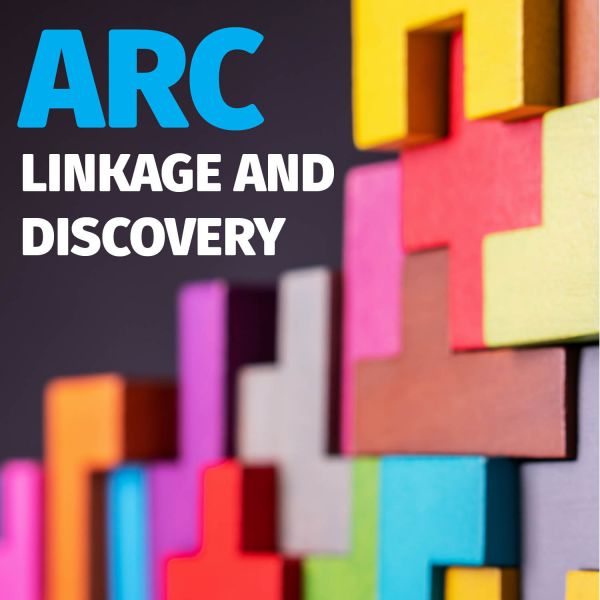 The Australian Research Council (ARC) has awarded the University of Newcastle more than $6 million in competitive research funding through its Discovery Projects and Linkage Projects schemes.
From mitigating landslide risk and exploring carbon-free clean power generation to understanding consumer food choice and improving communication receivers, the funding will support projects that can develop new ideas, create jobs, spur economic growth and lead to an enhanced quality of life in Australia.
Fourteen ARC Discovery Projects will share $5,191,356 in funding; while three ARC Linkage Projects received $916,598 in funding.
Deputy Vice-Chancellor (Research and Innovation), Professor Janet Nelson, said the awarding of over $6 million was an excellent result given the strong competition for prestigious ARC funding, and was recognition of the University of Newcastle's strength in innovation and industry engagement.
"This announcement by the ARC is a reflection of the significant track record of success and the strengths of our University, and affirms we are focusing on the issues and opportunities relevant to the future of our regions and our world," Professor Nelson said.
"This funding demonstrates the University's research is well aligned with national priorities and that we have the capacity, expertise and civic responsibility to address them.
"It is particularly pleasing that several of the successful applicants are considered to be our future research leaders."
Recipients of the ARC Discovery Projects funding were:
Associate Professor Hans Lukas Kieser, $158,991, Revisiting the foundation of the modern Middle East by investigating the still valid 1923 Peace Treaty of Lausanne.
Associate Professor Stephan Chalup, $411,000, Developing new data analysis techniques in material science, medical imaging, and other applications.
Professor Andrew Fleming, Dr Michael Ruppert, Associate Professor Yuen Yong $210,000, Developing a new microscopy method for imaging nano-scale structures buried below the surface of a sample such as metal conductors in a computer processor chip.
Professor Anna Giacomini and Associate Professor Klaus Thoeni, $385,000, Accurate prediction of rockfall risks and designing mitigation measures.
Professor Sarah Johnson, $400,000, Developing new receivers to improve communications between devices in the 'Internet of things'.
Professor Robert Melchers, $405,000, Investigating the long-term (25-100 year) protective effect of calcareous deposits on the marine corrosion of steel infrastructure.
Professor Mark Stewart, $703,561, Predicting the likelihood and extent of casualties and other losses from terrorist car bombing threats.
Professor Shanyong Wang, $360,000, Developing a new system for improving the performance of loose soft soils. Important applications of the research include the mitigation of landslides
Professor Jianglong Yu, $370,550, Developing new technologies for the large-scale production of hydrogen from brown coal leading to carbon-free clean power generation
Professor Scott Brown, $366,000, Improving our understanding of the cognitive processes behind decision-making in light of ever-changing influences.
Dr Tamara Bucher, $353,227, Investigating factors influencing food choice in digital environments with a view to promoting healthy food choice.
Dr Karl Hassan, $416,025, Investigating how bacteria can be used to degrade the environmental toxins polycyclic aromatic hydrocarbons (PAHs)
Associate Professor Alister Page, $277,000, Delivering a new class of one-dimensional nanomaterials with tunable electronic, mechanical and optical properties.
Associate Professor David Pontin, $375,000, Revealing the origins of the slow solar wind, a continuous stream of plasma emanating from the sun and an important factor in forecasting space-weather.
Recipients of the ARC Linkage Project funding were:
Professor Jinsong Huang, $263,112, Developing tools to predict the settlement of embankment built on soft soils to increase the safety of road transportation and reduce construction and maintenance costs.
Associate Professor Matt Hayward, $234,427, Determining the impact of the catastrophic black summer fires of 2019/20 on threatened wallabies with a view to reducing the risk to these species in future bushfires.
Professor Brett Neilan, $419,059, Developing techniques for the biosynthesis of saxitoxins, a type of microbial toxin used for environmental monitoring, studies of cell physiology and as long-lasting and non-addictive pain blockers.
Australian Government Australian Research Council schemes
Discovery Project Grants support fundamental research, essential to Australia's innovation system, for the development of new ideas, job creation, economic growth, and an enhanced quality of life in Australia.
Linkage Project Grants promote national, and international, collaboration and research partnerships between key stakeholders, in research and innovation, including higher education providers, government, business, industry and end-users. Research and development is undertaken to apply advanced knowledge to problems, acquire new knowledge and as a basis for securing commercial and other benefits of research.
>National Competitive Grants Program
---
Related news
The University of Newcastle acknowledges the traditional custodians of the lands within our footprint areas: Awabakal, Darkinjung, Biripai, Worimi, Wonnarua, and Eora Nations. We also pay respect to the wisdom of our Elders past and present.