Encouragement for dads from their unborn child
From this Fathers' Day, 30,000 NSW fathers will get the chance to have messages from their new baby even if it's before the birth. Researchers from the University of Newcastle and Hunter Medical Research Institute (HMRI) have created a digital platform to deliver advice and guidance directly to new dads via text.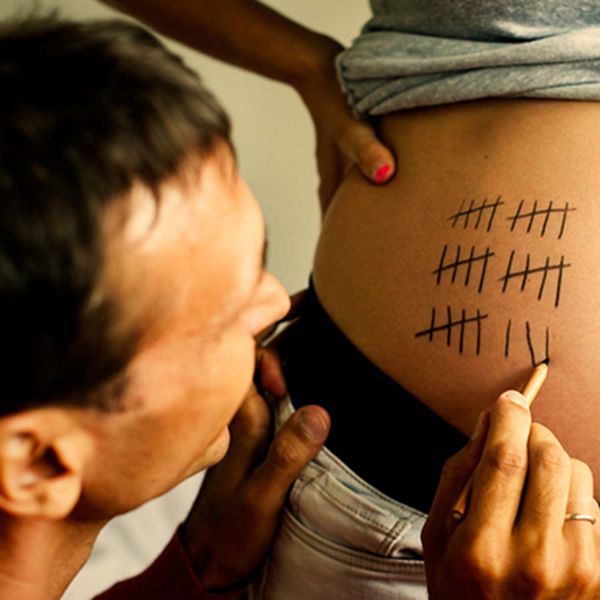 The messages, which can start from early pregnancy, use the 'voice' of the baby.
The platform, SMS4dads, is set to roll out in NSW Health's Focus on New Fathers Pilot Program across four Local Health Districts to provide an effective and economic way to support fathers to be a positive influence on their child's development.
"We used to think that a dads role started when their toddler could run and kick a ball," says program lead Associate Professor Richard Fletcher.
"We now know that the the baby is trying their hardest to make the bond with dad work, so we have built this evidence into the messages."
Dads who've taken part in the pilot program have been extremely positive:
"When other people tell me what to do, that doesn't really work for me, but when the message came from my baby asking me to read to her – well, what could I do?"
"The texts were a great conversation starter with my wife, I forwarded quite a few through to her."
"The way the messages would pop up and sometimes the timing was just right to give you a boost or a smile amidst everything – like a mate tapping you on the shoulder."
"We've seen great results with support programs offered to new mums," says Associate Professor Fletcher. "Dads don't want to be on the sideline, they want to be involved as much as they can. This program stops dads feeling isolated and helps them be the parents they want to be."
The Focus on New Fathers Pilot Program is now being rolled out across Northern NSW, Northern Sydney, Murrumbidgee and Western Sydney Local Health Districts. SMS4Dads is already available via Tresillian services, this new roll out opens it up to a much wider group.
Men who join the program will receive regular text messages, starting as early as 16 weeks into the pregnancy that will help them understand how their baby is developing. The texts will also provide information and support to help men understand their role as a father and parent – particularly when times are challenging.
"The evidence we gather from this project will help inform us on about how to best support dads in the future," Associate Professor Fletcher says.
"We'd like to see dads across NSW being supported by this program. Having an involved, confident father is what every baby hopes for".
Find out more on the website.
---
Related news
The University of Newcastle acknowledges the traditional custodians of the lands within our footprint areas: Awabakal, Darkinjung, Biripai, Worimi, Wonnarua, and Eora Nations. We also pay respect to the wisdom of our Elders past and present.