First Nations Peoples knowledge key to new Centre of Excellence in Synthetic Biology
Professor Brett Neilan has appeared on the ABC's The Science Show to discuss the importance of knowledge garnered by First Nations People in a new $35 million Australian Research Council (ARC) Centre of Excellence in Synthetic Biology (CoESB).
The University of Newcastle is one of the seven Australian universities involved in the collaboration – one of the largest combined efforts in synthetic biology in the world.
Professor Neilan says exploring traditional knowledge to create new medicines will be pivotal for the CoESB, and could enable them to discover the next penicillin.
"One of the options (to discover the next penicillin) is to look at traditional medicine from around our region" said Professor Neilan.
"20,000 years of knowledge is amazing…and the clinical trials are already done when you think about it."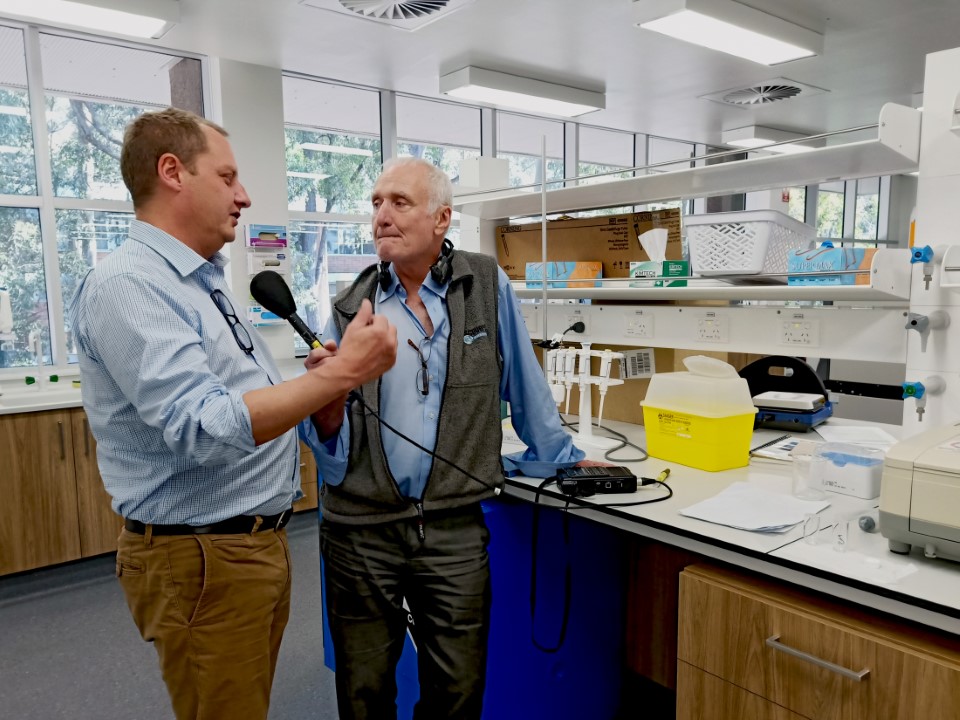 Professor Neilan speaks to Robyn Williams from the ABC's The Science Show.
To be established from 2020, the Centre of Excellence will combine engineering with molecular biology to design and construct biological systems that can convert biomass from agriculture or waste streams to biofuel, biodegradable pesticides, bioplastics and other high-value chemicals.
These novel microbial cell factories will underpin an environmentally sustainable biomanufacturing industry in Australia. This will in turn lead to significant rural investment, increased employment, and new export opportunities.
Professor Neilan said he hopes Newcastle will return to a manufacturing city, facilitating new biomanufacturing and producing pharmaceuticals, fertiliser and other high-value chemicals.
"The whole idea behind this synthetic biology revolution for me personally is to turn Newcastle back into what it was fantastic for, which is manufacturing," said Professor Neilan.
"Twenty years ago it was steel, tomorrow we're going to produce fertiliser and drugs…and address the big questions like antibiotic resistance."
In addition, the Centre will train the next generation of synthetic biologists, fully conversant with industrial translation, and capable of establishing the Australian bioeconomy start-up companies of the future.
Synthetic biology can be described as the design and construction of new biological parts, devices and systems and the re-design of biological systems.
---
Related news
The University of Newcastle acknowledges the traditional custodians of the lands within our footprint areas: Awabakal, Darkinjung, Biripai, Worimi, Wonnarua, and Eora Nations. We also pay respect to the wisdom of our Elders past and present.