Faculty of Business and Law
Committed to quality, equity and engagement
The Faculty of Business and Law provides an innovative and dynamic learning community that offers leading-edge degrees.
With strong connections to industry, the Faculty of Business and Law delivers education and research grounded in contemporary issues affecting the world today.
As a student you'll gain a professional edge through real-world, practical experience and teachings designed to make you work-ready. You'll graduate with the skills, knowledge and professional networks needed to excel in your chosen field – law, marketing, finance, human resources, management, accounting, entrepreneurship, economics, tourism and sports management.
Our academics are leaders in their fields who continue to advance our disciplines through research with global impact. This ensures our degrees remain relevant in an ever-evolving professional landscape
Greater Bank Finance Lab
No.1 in Australia ? for Quality of Overall Experience, Learning Resources, Skills Development and Teaching Quality Skills
Top 150 ? in the world - Management
Top 175 ? in the world - Business and Economics
Top 150 ? in the world - Business Administration
No. 1 ? in Australia for overall satisfaction for undergraduate Law and Paralegal Studies students
Our Schools
Our students benefit from a curriculum which is international in focus and challenges them to understand and question the global economy and society of which they are part.
The Faculty is based in Newcastle's CBD campus, NUspace, a state-of-the-art building designed to facilitate the blended learning which has become a defining feature of our approach to teaching.
Faculty research
With internationally renowned researchers and University Centres, the Faculty of Business and Law produces world-class research in all our areas of activity.
The Faculty strives to assist business and society to create sustainable enterprises and communities. We welcome the opportunity to pursue new and innovative research with commercial and public sector organisations.
Scholarships
The Faculty offers a broad range of scholarships, with both future and current students encouraged to apply for any and all for which they may be eligible.
Latest news
News • 9 Jul 2020
Newcastle small business workers now have access to free accredited online training as part of an initiative of City of Newcastle delivered through the University of Newcastle, TAFE NSW, and Novaskill.
News • 1 Jul 2020
Ann Apps was invited to present at a workshop "The Role of Cooperatives in Sustainable Development in Asia-Pacific Countries" hosted by UNDESA in Nadi, Fiji on March 4th.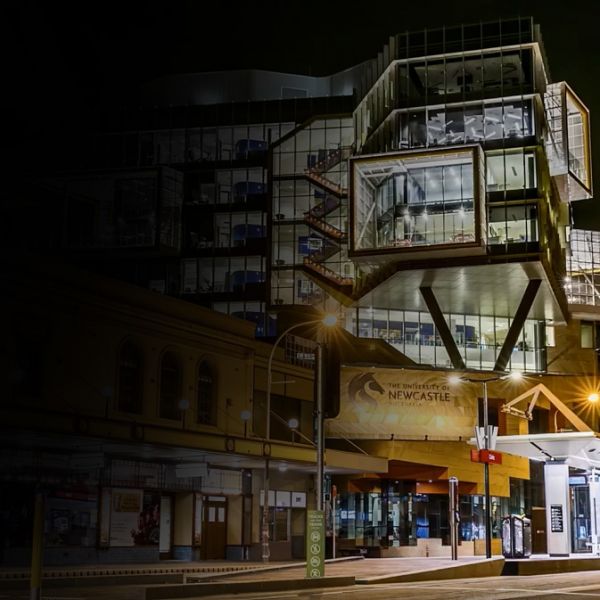 News • 1 Jul 2020
Newcastle Law School academic joins Partnership project between the International Co-operative Alliance and the European Commission.
Upcoming events and conferences
Event • 10 Jun 2020 - 8 Jul 2020
This course will equip you with the fundamentals of International Climate Change Law and Policy. You will learn to critically assess Environmental Economics theory and its application to climate change policy.
Event • 17 Jun 2020 from 10:22am - 8 Jul 2020 until 10:22am
Free open online course. Learn about the relationship between some personality disorders and high-conflict behaviour. Discover how to deal with high-conflict behaviours and manage conflicts in legal and business disputes.
Accreditation and affiliation