UON Academy
The UON Academy recognises the key role that sessional academic staff play in the delivery of a world-class education. Through this initiative, we aim to develop, support and engage a highly valued community of sessional academic staff.
$1,000 professional development prize

Nominate a sessional staff member for their teaching excellence!
UON Academy is offering a $1,000 professional development prize to a sessional staff member who is an excellent teacher. When completing your nomination, you may wish to give examples of how the teacher has demonstrated excellence in the following ways:
knows the subject matter very well
explains things clearly
uses effective and engaging teaching methods
shows enthusiasm in what they are teaching to stimulate student interest
makes a real effort to support students
is always prepared for teaching
Complete the nomination form (PDF, 250kb) and send to uonacademy@newcastle.edu.au by 26 October 2018.
---
Welcome to UON Academy
If you are new to UON, congratulations! You have joined a university that is committed to providing a unique teaching and learning experience for our students. Our success is determined by the educators and researchers who work every day at UON , we are ranked 214 of the world's universities. We are excited that you have joined us and will continue this great work. As you settle in, it may be helpful to read our orientation guide. Also, make sure to touch base with your Course Coordinator to complete your local School orientation and to discuss the expectations of your role.
The online learning platform, Discover has been updated with the latest Teaching and Learning course dates, so please visit the platform to register for courses that spark your interest. Not only will you develop new skills, the courses are also a great opportunity to network with other UON teaching staff.
Throughout 2018 we will update you with the work of the UON Academy. If you have any feedback or suggestions on how to further develop, support and engage our academic sessional staff, please email uonacademy@newcastle.edu.au and join our LinkedIn group.
I look forward to seeing you at one of the UON Academy's events soon.
Professor John Germov
Pro Vice-Chancellor (Education and Arts) / Pro Vice-Chancellor (Academic)
---
Orientation
Congratulations on your appointment. As your own journey begins, do take advantage of all the orientation programs we offer and allow yourself time to explore and learn about the University. We are proud of our University, our students, and our exceptional staff, and we know you will share in that pride. Read more.
---
Professional development
There are a range of professional development opportunities available to sessional staff including simple, self-directed learning through courses on the learning and development portal Discover, as well as feedback on teaching surveys and reward and recognition programs. Read more.
---
Resources
In conjunction with the Centre of Teaching and Learning, we support academic staff to create and deliver engaging courses both online and in the classroom. In our resources section you will also find links to our policy library, the University's systems and tools as well as how to make the most of University benefits. Read more.
---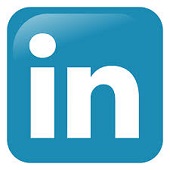 LinkedIn
UON Academy on LinkedIn provides a centralised hub for all information relating to sessional/casual academic staff. Here you will find links to resources, tool kits, event details, as well as colleagues achievements, newsletters and University announcements. Need help to build your own LinkedIn profile? You can download our 10 top tips for a best practice LinkedIn profile from our group page. Join the group.
---
Reward and recognition
Our staff make outstanding contributions across academic, professional and research arenas. We are proud to recognise, reward and celebrate the many achievements of our great people through a range of award programs. Read more.
Dr Simon Iveson (pictured) was the recipient of the 2017 Vice-Chancellor's Award for Staff Teaching Excellence.
---