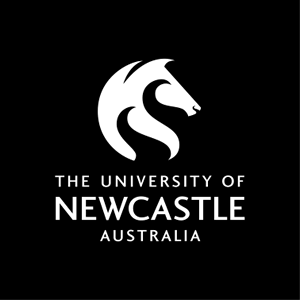 Program handbook
Description
The Bachelor of Commerce (Honours) is currently available in Accounting or Finance or Economics. Potential Honours students should consult with the Newcastle Business School towards the end of the semester prior to that in which they intend to enrol.
---
Program learning outcomes
On successful completion of the program students will have:
Communicate effectively orally to varied audiences.
Communicate effectively in writing to varied audiences.
Work effectively independently.
Work effectively in collaboration with others.
Engage in critical thinking and complex analytical problem-solving.
Demonstrate advanced knowledge of theory, models and concepts relevant to one of the disciplines of Accounting, Finance or Economics.
Display proficiency in the utilization of information and technology in research.
Apply skills that incorporate understanding of global, social and ethical issues.
Apply theory and method at an advanced level to conduct independent research/project of professional quality in their selected field.
---
Details
Information correct as at
28th Feb 2017 9:28pm
Program code
10801
AQF level

Level 8 Bachelor Honours Degree

Locations and UAC codes
Mode of delivery
Duration

Australian students - 1 years full-time or part-time equivalent.
International students - 1 years full-time.

ATAR (2016)
Term type
Semesters
Fees
Managing faculty

Contributing schools

Relevant University rules and policies
CRICOS Code
015700D
---
Click on the headings to show/hide sections of content. Hidden information will not be printed. Hide all sections
Admission information
Admission requirements
Applicants must have successfully completed the Bachelor of Commerce or equivalent program with a credit grade point average to apply for entry.
Minimum English language proficiency requirements
Applicants who do not speak English as a first language must demonstrate that they meet the University's English proficiency requirement. Further information regarding English language proficiency requirements can be found at the English Language Proficiency for Admission Policy here.
---
Credit transfer
No credit is available for Honours programs.
---
Academic requirements for program completion
Total units required
80 units
Program duration
1 years full-time or part-time equivalent up to 3 years maximum.
International student visa holders who are studying the program on campus are required to enrol full time as per student visa requirements.
Program requirements
The program requires the completion of 80 units of Approved Courses. For the Accounting stream and the Finance stream students will complete one 20 unit Business Research Methods course, one 20 unit discipline theory course and 40 units of research thesis. For the Economics stream students will complete one 10 unit Research Methodology course, 30 units of discipline specific courses and 40 units of research thesis.
---
Program plans
Download a program plan for further details on what you will study. Please refer to the program plan for the year that you commenced or transitioned into this program.
---
Program structure
Students are advised to read their program handbook information in conjunction with the program plans for course sequence/enrolment advice. Please refer to the Program Plan for the year that you commenced, or transitioned into, this program - Program Plans are available above.
Advanced course filters
Courses that are currently unavailable are hidden by default. You can show them by adjusting the advanced course filters above, or clicking the 'show all' links below each section.
---
Honours
The following Classes of Honours may be awarded:
Class I,
Class II, Division 1,
Class II, Division 2,
Class III.
---
Additional information
International students
Special needs
Students with a disability who require reasonable adjustments to undertake their program should contact the Disability Support Service before semester or early in the semester. Some adjustments need up to 4 weeks lead time to organise, so it is imperative that early contact is made. The Disability Support Service and relevant Faculty and School officers will work together to ensure reasonable adjustments are provided in a timely manner.
Please note: All students must fulfil the inherent requirements of the programs and courses they are undertaking. While reasonable adjustments can be made, these adjustments cannot compromise academic integrity. It is the student's responsibility to check all the requirements of courses, and consider the effects of any medical condition or disability on their ability to complete course requirements. Please visit http://www.newcastle.edu.au/service/disability/ for more information.