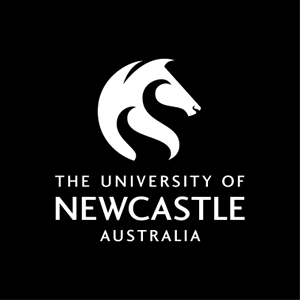 Vice Chancellor's Scholarship for Academic Excellence in Year 12
Refer to selection details for application information
Scholarship details
---
Establishment
These scholarships were established in 1999 as part of the University of Newcastle Awards for Academic Excellence. The purpose of the scholarship is to support academically excellent Year 12 students who intend to enrol at the University of Newcastle in the year following their Higher School Certificate (HSC) studies.
These scholarships do not require an application as they are based on the nomination submitted by your High School during your HSC year.
Applicable to: High achiever, ATAR, first year, 1st year, regional, rural, remote, admission, HSC.
Eligibility
To be eligible to apply for this scholarship you must meet the following criteria:
Have been nominated by a High School qualifying for the Regional and Rural Preference Scheme during your HSC year.
Be enrolling in an undergraduate program with UON.
---
Required Documentation
If documentation is not provided your application will not be processed. Please have all required documents available for upload as PDF, DOC, DOCX, JPEG, or JPG files prior to completing the online application process.
---
Benefit
The scholarship provides a benefit of a total of $2000 to be paid in a lump sum payment to the nominated recipients after the Semester 1 census date, around mid to late April.
Should a recipient choose to defer their offer of admission, the scholarship may also be deferred for up to one year.
---
Selection
Applications are not submitted for this scholarship. Selection of the scholars is on the basis of academic merit, as advised by secondary schools and colleges participating in the University of Newcastle Awards for Academic Excellence program. These are schools and colleges that qualify for the University of Newcastle's Regional and Rural Preference Scheme.
School Postcodes included in the Regional and Rural Preference Scheme:
Central Coast 2250-2263
Mid-North Coast 2431-2459
Hunter Region 2264-2338 and 2413-2430
New England 2339-2412
Central West 2787-2820 and 2845-2877
Western Plains 2821-2844 and 2878
Northern Rivers 2460-2483
Broken Hill 2879-2880
---
Faculties
---
Contact Details
SCHOLARSHIPS OFFICER
Student Services Centre
University of Newcastle
University Drive
CALLAGHAN NSW 2308
Phone: +61 2 4921 5000
Fax: +61 2 4921 5759
Email: scholarships@newcastle.edu.au