Study
The University of Newcastle have been a leader in Indigenous education in Australia for more than 30 years – with one of the highest rates of Aboriginal and Torres Strait Islander enrolments in the country.
When you come to the University of Newcastle, you'll gain the knowledge, industry connections and real-world experience needed to create the career you want.
Our experienced staff, Elders and cultural leaders are here to guide you on scholarships, tutorial assistance, employment opportunities and support during your student journey.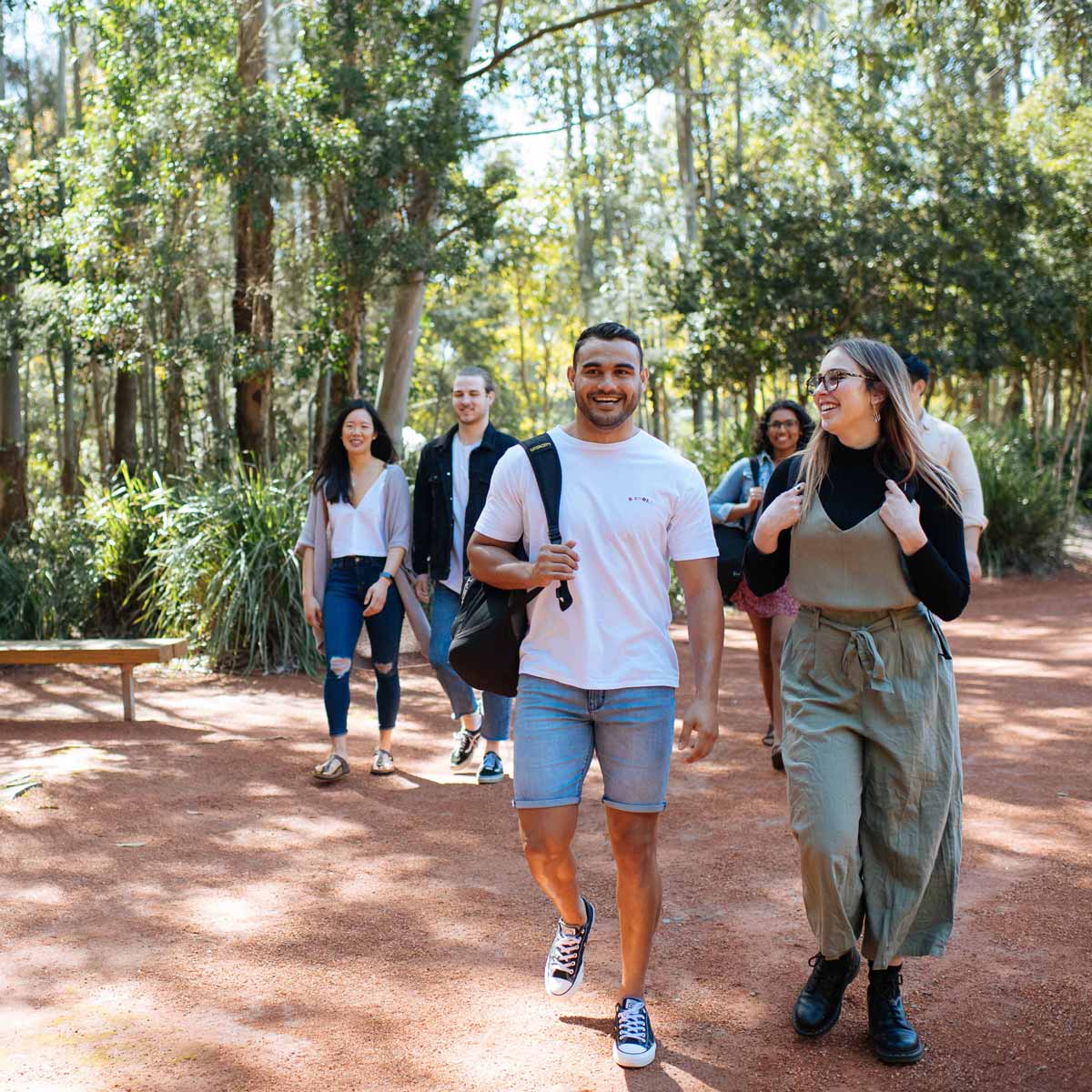 The University of Newcastle offers many pathways and entry options to give you the best chance of getting into University. Some relate to specific degrees, others include our free enabling pathway programs like Open Foundation and Yapug.
Our Student Recruitment team provides future students with advice into University life, pathways, entry options and the wide range of courses available. We work towards providing a deeper understanding around identity contributing to strong cultural affirmation.
We assist with your application process, provide information on scholarships and services to support your journey at the University of Newcastle.
Study an undergraduate degree
With over 100 undergraduate degrees and even more unique study options to follow, you're sure to find an exciting and rewarding career that's right for you.
Chat with one of our Student Recruitment Officers about flexible study options, scholarships, peer assist study sessions and real-world experience.
Study a postgraduate degree
Whether you want to develop specialist knowledge to advance your career or are looking for a career change, our postgraduate degrees offer you the flexibility to shape your studies around work and life.
Now's the time to maximise your potential.
Take your research career to the next level and scale your impact. A Doctor of Philosophy (PhD) or Master of Philosophy (MPhil) degree at the University of Newcastle will connect you with the top tier of researchers, open you up to incredible opportunities to advance your career, pursue breakthrough discoveries and solve the world's most formidable problems.
A research degree provides a unique opportunity to follow a specific interest, in a particular area of research. We have a strong research presence across our disciplines and have approximately 180 research degrees to choose from.
The University of Newcastle acknowledges the traditional custodians of the lands within our footprint areas: Awabakal, Darkinjung, Biripai, Worimi, Wonnarua, and Eora Nations. We also pay respect to the wisdom of our Elders past and present.