School of Medicine and Public Health
Internationally recognised innovation and excellence
Students at the School of Medicine and Public Health learn from the world's brightest minds, make global connections and gain the experience needed to follow in the footsteps of our thousands of successful graduates.
Our researchers, students and allied clinicians work across health and medical disciplines to prevent, cure and treat a diverse range of serious illnesses by translating research findings made in the laboratory into real health treatments and preventative strategies.

The School also works closely with the Hunter Medical Research Institute (HMRI) which has pioneered the integration of multi-campus university and hospital-based research.
Enhancing community health
Three people working in three different areas of health talk about why they're passionate about what they do.
Study medicine and public health
Our globally recognised, regionally based, medical program has graduated doctors with a dedication to excellence in all aspects of patient care for more than four decades.
Partners in excellence
Our globally recognised medical program has graduated doctors with a dedication to excellence in all aspects of patient care since our foundation in 1978.
This sustained level of excellence is in no small way due to our clinical and community partners– be they placement providers, conjoint appointments or members of the Academy of Clinical Educators (ACE).
Research
Our high impact research addresses global health challenges.
We translate discoveries into therapeutic advances that add real value by seamlessly integrating the bench-to-bedside-to-community spectrum.
Find a Researcher
Search for a research supervisor or expert by researcher name, area of expertise or by research centre name.
Latest news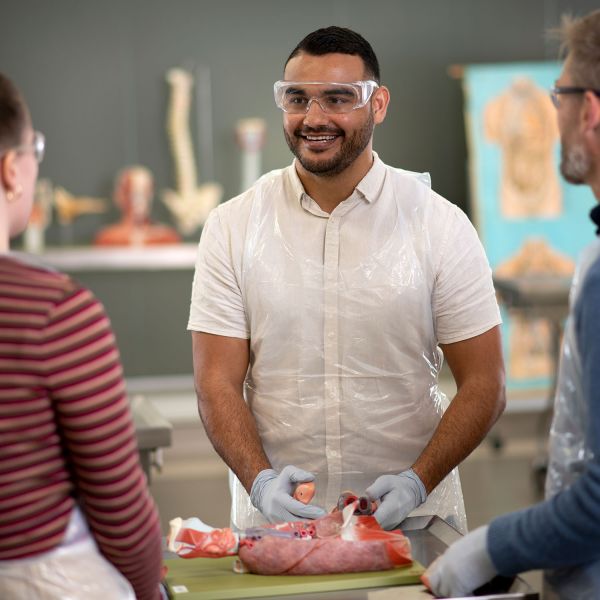 News • 15 Sep 2020
Having helped train more than 100 Indigenous doctors, the University of Newcastle's Thurru Indigenous Health Unit is recruiting for its next intake of aspiring doctors.
News • 20 Aug 2020
From estimating soil moisture using a remote sensor to management of childhood stuttering in Sri Lanka, this year's virtual Three Minute Thesis competition showcased intriguing and excellent PhD research.
News • 18 Aug 2020
Congratulations to Associate Professor Gillian Gould of the School of Medicine and Public Health who has been honoured for her research into the health implications of smoking.
Upcoming events
Event • 14 Sep 2020 from 5:00pm - 6:30pm
Take advantage of this professional development opportunity where you will learn how to utilise the 'lean startup' process and why the Business Model Canvas or the Mission Model Canvas is key to sustainable impact.
Event • 16 Sep 2020 from 12:00pm - 1:00pm
Join us for this three part series, providing information and practical advice for engaging with Industry and/or end-users.
Event • 17 Sep 2020 from 5:00pm - 6:00pm
At this Ask Me Anything you'll have the opportunity to pick the brains of people at the forefront of mosquito interventions to help you develop and refine a potential solution for submission to the Grand Challenge.