University of Newcastle and TAFE NSW join forces for stronger Hunter and Central Coast post-COVID recovery
The University of Newcastle and TAFE NSW have today committed to strengthening their 30-year partnership to ensure people in the Hunter and on the Central Coast can maximise their education options and be seamlessly supported as they enter tertiary education, re-train or up-skill following the COVID-19 crisis.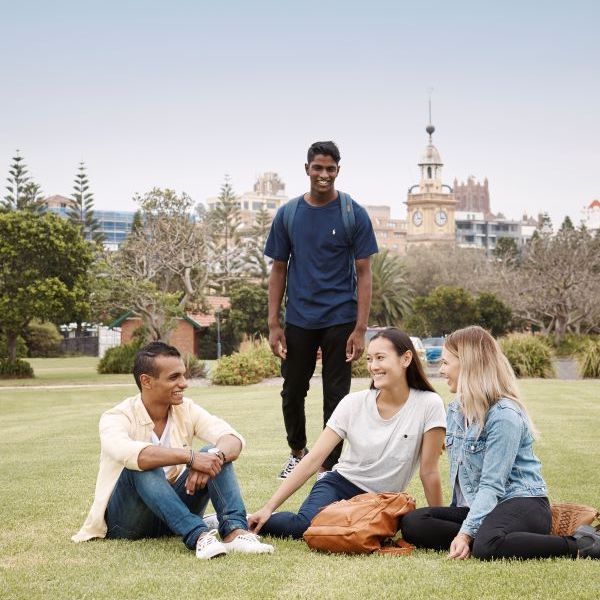 In a show of solidarity with the region and those people anxious about their job prospects following the pandemic, the organisations have committed to a partnership which includes articulation pathways in complementary courses and working together to support economic recovery.
"The Hunter and Central Coast regions represent the largest regional economy in Australia and the fastest-growing region in NSW respectively," said University of Newcastle Deputy Vice-Chancellor Academic, Professor Mark Hoffman.
"In these regions we serve, education and future workforce needs have been dramatically altered by the COVID19 pandemic."
"By working together with our partners like TAFE NSW, the University will be a catalyst for job creation and transformation, and furthermore help break cycles of intergenerational education disadvantage," he said.
"Developing the education and skills of our community requires diverse options to meet labour force demands and the learning preferences of people across many different communities," TAFE NSW Regional General Manager Susie George said.
"TAFE NSW and University working together provide the higher education and training options and flexible study patterns which suit the aspirations and lifestyle of communities in our regions.
"This can be a confusing time for people who have lost their jobs and who are considering university or TAFE NSW to retrain and reskill.
"We want them to know that our organisations are working together and will make sure we help them make the right choice for them," Ms George said.
Through the partnership we will continue to collaborate on strategic initiatives which benefit the Hunter and Central Coast communities such as shared facilities and closer collaboration with industry and between our teaching faculties.
For example, through the partnership, students who successfully complete a new TAFE NSW short course will receive a facilitated pathway into one of the University of Newcastle's free enabling programs to help them gain entry to university. The courses also allow people to pursue a new area of study, expand their existing skill set and consider enrolling directly with TAFE NSW.
"By joining up TAFE NSW and university courses, we're pleased to be providing more options for people in our regions to further their education. We all live and work here, and wish to see our communities gain the support they need to manage disruptions to work and school that COVID-19 has brought," Professor Hoffman said.
"Many of our most successful students already come to the University after completing TAFE NSW studies. Building on our existing TAFE NSW guarantee, these free short course pathways further strengthen the partnership between our region's two leading education providers."
---
Related news
The University of Newcastle acknowledges the traditional custodians of the lands within our footprint areas: Awabakal, Darkinjung, Biripai, Worimi, Wonnarua, and Eora Nations. We also pay respect to the wisdom of our Elders past and present.