True extent of colonial frontier massacres revealed as new sites added to interactive map
The true extent of massacres on the colonial frontier of Australia has been revealed by researchers at the University of Newcastle. Around 97 per cent of people killed in these massacres were Aboriginal and Torres Strait Islander people.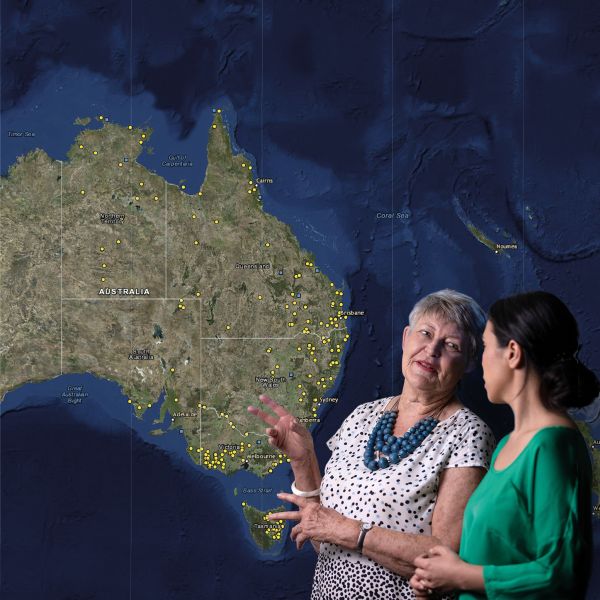 The University, in partnership with The Guardian Australia, has today launched stage three of the Colonial Frontier Massacres in Australia 1788-1930 online map, incorporating for the first time, sites of massacres in Western Australia, along with new sites in the Northern Territory to provide a national picture of the extent of the violence.
In what is an important 'truth telling' project, the research team, led by Professor Lyndall Ryan, hopes their work can change the way we understand the violent and traumatic period of our colonial history.
"In the past there has been a denial of the violence that took place, and Australia's true history has largely been invisible," said Professor Ryan.
"Our work mapping the massacres of the colonial frontier changes the way we understand that period in our history. We now know that it was a very violent time."
Harrowingly, the research now reveals that at least an estimated 8400 people were killed during 311 massacres that took place between 1788 and 1930. Most of the victims were Aboriginal and Torres Strait Islander people.
A further 53 massacres sites were added to the digital map for Stage 3, including 41 in Western Australia and a further 9 in the Northern Territory.
By studying sources including settler diaries, testimonies from survivors and newspaper articles from the time, researchers were able to piece together information to determine massacre site locations, details about how the massacre took place and who the perpetrators were.
The research has revealed that over time massacres became more violent, systematic and calculated. Sources reveal a chilling and inhumane attitude many settlers and police had towards Aboriginal people.
Patterns have also emerged around the locations of massacres, occurring along major rivers and along the Overland Telegraph Line as colonial forces 'cleared' the way as settlers spread out across Australia.
Distressing incidents are revealed in the Kimberley district of WA and the Northern Territory showing the extraordinarily large numbers of Aboriginal people that were killed.
"We know that Australia's violent history has left lasting trauma in the lives of many Aboriginal and Torres Strait Islander peoples," said Professor Ryan.
"What we hope our research can achieve is to put a spotlight on the truth, to bring about historical acceptance and in doing so hopefully we can contribute to a path towards reconciliation."
The Stage 3 research team includes Professor Lyndall Ryan, Dr Bill Pascoe, Dr Jennifer Debenham, Dr Robyn Smith and Dr Chris Owen from the School of Humanities and Social Science in the Faculty of Education and Arts at the University of Newcastle.
The research was funded by the Australian Government through the Australian Research Council.
---
Related news