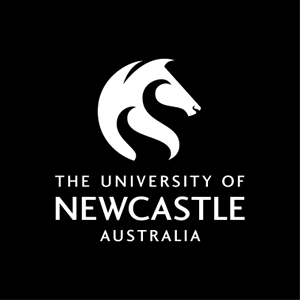 Course handbook
Description
Each student is placed in a human service organization for a minimum of 70 days (490 hours) to complete social work tasks under the supervision of a qualified social worker. Academic staff locate and support the field practicum. Each student is allocated to a practicum organisation by the BSW academic staff, taking into account the requests and needs of the student and the type of placements available. The practicum is assessed against learning objectives. Students are well supported during the practicum with preparation for practicum classes prior to the commencement of the placement, classes during the practicum and a staff liaison person allocated to each student.
Policies, procedures and expectations relating to field practicum courses in the Bachelor of Social Work program are detailed in the BSW Field Education Handbook, a copy of which is available online.
---
---
Learning outcomes
On successful completion of the course students will be able to:
1. Demonstrate skills in social work assessment and intervention by applying knowledge and methods relevant to presenting practice situations.
2. Engage with clients/service users/communities in a respectful, non-discriminatory way that is appropriate to presenting situations and in keeping with ethical and legislative requirements.
3. Complete appropriate written communication skills in recording and reporting on practice in keeping with ethical principles, legislative requirements and organisational procedures.
4. Demonstrate effective communication and teamwork when engaging with other professional disciplines.
5. Demonstrate self reflection and effective use of supervision to increase self awareness, manage stress and improve practice.
6. Demonstrate an understanding of policies, procedures and structures within the organisation and wider systems and how policies impact on outcomes for clients, groups and communities.
7. Identify potential for positive change and how this might be achieved in practice.
8. Apply knowledge and skills in conducting research consistent with social work values and principles.
9. Demonstrate initiative and responsibility for own learning and professional development.
---
Content
Each student is placed in a human service organisation for a minimum of 70 days (490 hours) to complete social work tasks under the supervision of a qualified social worker (field educator).
The student prepares a learning plan in consultation with the field educator that specifies tasks and outcomes to be achieved during the practicum. The learning plan identifies how the student will demonstrate achievement of the learning objectives, against which the student is assessed.
Classes prior to and during the placement will address practicum learning processes needed to progress through the course.
---
Review of Progress
This course is a compulsory program requirement for students in the following program(s):
In addition to meeting the University's overall requirements for academic progression, students enrolled in these program(s) must satisfactorily complete this course in order to progress in their program.
---
Requisite
This course is only available to student who have successfully completed SWRK3007 or are concurrently enrolled in SWRK3007 and are active in the Bachelor of Social Work (Honours) program.
---
Assumed knowledge
SWRK2003, SWRK2001, SWRK2200.
---
Assessment items
Professional Task: Placement reviews
Report: Field work reports
---
Compulsory Requirements
In order to pass this course, each student must complete ALL of the following compulsory requirements:
Pre-Placement Requirements:
National Police Certificate - Students must complete a National Police Check.
Working with Children - A national criminal history check and review of findings of misconduct involving children, required for any child-related work.
---
Contact hours
Callaghan
Practicum
Face to Face Off Campus 490 hour(s) per Term
Practicum for 490 Hour(s) per Term for 15 Weeks
Workshop
Face to Face On Campus 21 hour(s) per Term