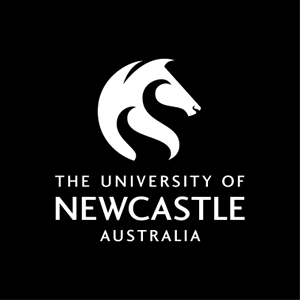 Course handbook
Description
This course involves the study of procedural law rather than substantive law. Most other core law courses aim to teach students substantive law (laws which create legal rights).
This course explains NSW procedural law and demonstrates how to apply it to hypothetical civil disputes in New South Wales. Procedural rules from other States and Federal Court procedure will be discussed where possible for comparison purposes.
The course also encourages student reflection upon the over-riding objectives of civil procedure in New South Wales and emerging trends in civil procedure. Specific trends include: how to promote settlement of a dispute without court proceedings (ADR), the use of costs orders and compulsory pre-litigation disclosure to encourage discussion/settlement between the parties before the dispute escalates, the changing role of experts in the court system, controls over the use of discovery to decrease the cost of litigation and the strengthening of professional responsibility requirements -only allowing the commencement of court proceedings which have merit.
The course begins with pre-litigation issues and the initiation of court proceedings and progresses through the litigation process to a possible appeal and enforcement of a judgment.
This course does not cover the actual hearing of a civil case. This is because the rules governing the presentation of evidence at a court hearing is covered in your Evidence course.
---
---
Learning outcomes
On successful completion of the course students will be able to:
1. Understand the Civil Procedure Act 2005 (NSW), the Uniform Civil Procedure Rules 2005 the NSW Court practice notices, case law and other identified legislation and regulations (¿the laws of civil procedure in NSW¿).
2. Apply the laws of civil procedure and use legal reasoning to provide appropriate responses to the resolution of hypothetical civil procedure problems.
3. Critically understand the purpose and history of the laws of NSW civil procedure and the criticisms that are often directed at the Australian civil justice system; familiarity with reform proposals which are designed to address these issues and a capacity to critically discuss these reforms proposals.
---
Content
Court adjudication under an adversary system.
The cost of litigation and the use of costs to control litigation.
Service of originating process - as foundation of jurisdiction, including service out of the relevant State or Territory and choice of forum.
Joinder of claims and parties, including group proceedings and the defence of prior adjudication as instances of the public interest in avoiding a multiplicity of proceedings and inconsistent verdicts.
Defining the questions for trial - pleadings, notices to admit and other devices.
Obtaining evidence - discovery of documents, interrogatories, subpoena and other devices.
Disposition without trial, including the compromise of litigation.
Extra judicial determination of issues arising in the course of litigation.
Judgement.
Appeal.
Enforcement.
---
Requisite
This course is only available to students enrolled in the Bachelor of Laws and associated combined degree programs or Bachelor of Laws (Honours) and associated combined degree programs.
---
Assumed knowledge
LAWS1001A, LAWS1001B, LAWS1002A, LAWS1002B, LAWS2003A (or LAWS1003A), LAWS2003B (or LAWS1003B), LAWS3004A (or LAWS2004A), LAWS3004B (or LAWS2004B).
---
Assessment items
Written Assignment: Written Assessment Task - Problem based learning
Quiz: Online quiz x 4
Formal Examination: Examination
---
Contact hours
Newcastle City Precinct
Online Activity
Online 2 hour(s) per Week for Full Term
Seminar
Face to Face On Campus 2 hour(s) per Week for Full Term