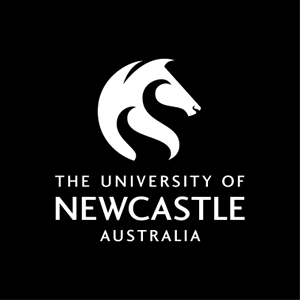 Course handbook
Description
This course provides an introduction to human resource management (HRM), and to frameworks explaining the core functions of HRM i.e. planning, recruitment, development, reward, voice and exit. In particular, students will consider how responsibility for people management is distributed inside and outside the organisation. The course takes a very practical view of HRM, using many examples, exercises, and cases. Students are encouraged to think about what HRM means - how it differs according to the nature of work, by organisation, by industry sector, and in different regions and countries - and to consider what constitutes ethical human resource management.
---
UoN Singapore
Trimester 2 - 2017 (Singapore)
Trimester 3 - 2017 (Singapore)
WebLearn GradSchool
Trimester 2 - 2017
Trimester 3 - 2017
Newcastle City Precinct
Trimester 2 - 2017
Trimester 3 - 2017
Sydney Elizabeth Street
Trimester 2 - 2017
Trimester 3 - 2017
---
Learning outcomes
On successful completion of the course students will be able to:
1. Define and examine fundamental HRM concepts;
2. Critically evaluate various HRM theories and frameworks to assess their fundamental assumptions, intellectual rigour, and practical value;
3. Develop skills in framing, researching and presenting solutions to workplace problems;
4. Communicate how and why HRM policy and practice differs according to context;
5. Consider the range of competencies and roles required of HRM practitioners and other managers of people within various organisational settings;
6. Develop an appreciation of the ethical challenges inherent in managing people in an equitable way.
---
Content
This course will include but is not limited to the following topics: Defining Human Resource Management (HRM)
Definitions, Frameworks and Values
HRM Models and the link to strategy and the environment
Rules, roles and functions " who does what?
HRM policies and practices
Human resource planning, job analysis and work design
Recruitment & Selection
Learning and development
Performance management
Pay and rewards
Health, safety, equal opportunity and diversity
Employee representation and consultation
HRM in a societal context
Evaluating HRM performance
An integrated picture of HRM at work
---
Assessment items
Case Study / Problem Based Learning: Problem Based Learning Exercise 1
Case Study / Problem Based Learning: Problem Based Learning Exercise 2
Formal Examination: Final Examination
---
Contact hours
Newcastle City Precinct, UoN Singapore, Sydney Elizabeth Street and WebLearn GradSchool
Lecture
Face to Face On Campus 3 hour(s) per Week for Full Term