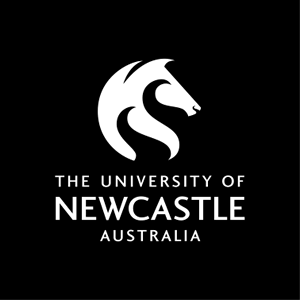 Course handbook
Description
This course is an advanced course where students apply the cognitive knowledge and technical skills they have learnt during the program to deliver pharmaceutical services across the health sector using the principles of good business practice and leadership. The course is concerned with consideration of the fundamentals of managing a pharmaceutical organisation unit in terms of procurement, human resources and clients in a business and professional framework.
This course provides an advanced examination of the foundations of management and leadership theory within a clinical context. It comprises the definition and analysis of management theory, characteristics and styles of leadership and introduces individual, group and organisational structures. The role of the pharmacist in disaster and crisis management within a global context is also discussed in this capstone clinical leadership course.
---
---
Learning outcomes
On successful completion of the course students will be able to:
1. Describe the nature and role of the pharmaceutical sector in the Australian health care sector.
2. Describe the competencies necessary to manage pharmaceutical enterprises/facilities.
3. Develop an understanding of the human resource practices in a business unit.
4. Develop an appreciation and working knowledge of financial management.
5. Describe the necessary advanced skills to effectively manage procurement and customer relationship management, including conflict resolution.
6. Demonstrate theoretical and practical aspects of clinical leadership and management, including advanced communication.
7. Understand the principles underlying disaster and crisis management and their relevance to overall pharmaceutical care in Australia and globally.
---
Content
The nature and role of the pharmaceutical industry within the Australian Health System.
The types of business unit formats that comprise the various pharmaceutical practices and their implications for business practice.
Essentials of Enterprise development and management.
The Essentials of Management practices.
Managing the Supply Chain system.
Fundamentals of Financial Management.
Human Resource Issues and Management of work related practices.
Customer relationship building and Maintenance.
Business Ethics as they apply to the pharmaceutical Industry.
Defining leadership and management.
Stepping into the leadership role.
Effective teamwork and problem solving.
Disaster and crisis management.
---
Requisite
PHAR4102 & 4204 Pre-Requisites and requirements for Bachelor of Pharmacy (Honours) 12328 program.
---
Assessment items
Formal Examination: Written Exam
Case Study / Problem Based Learning: Case Review Assignments
Project: Group Project
Presentation: Group Oral Presentation
Online Learning Activity: Online Discussion Forum
---
Compulsory Requirements
In order to pass this course, each student must complete ALL of the following compulsory requirements:
Pre-Placement Requirements:
First Aid Certificate - students must complete a First Aid Certificate issued by an approved provider.
NSW Health Verification Requirements - Mandatory NSW Health Verification Requirements must be met.
---
Contact hours
Callaghan
Integrated Learning Session
Face to Face On Campus 1 hour(s) per Week for 12 Weeks
Lecture
Face to Face On Campus 1 hour(s) per Week for 8 Weeks
Workshop
Face to Face On Campus 2 hour(s) per Week for 8 Weeks