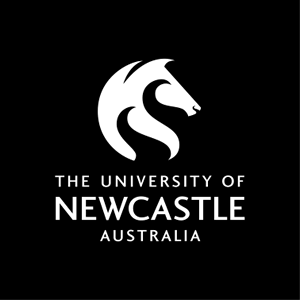 Course handbook
Description
In this course, students learn and practice all aspects of conducting research in an engineering context. This includes coverage of basic measurement techniques; statistics and uncertainty; sourcing, evaluating and reporting on literature; planning an experiment; safety in the laboratory; and data processing techniques. These aspects are then integrated into the final element in which students plan, conduct, analyse and report on a major experiment directly linked to their honours project.
---
UoN Singapore
Trimester 2 - 2017 (Singapore)
Trimester 3 - 2017 (Singapore)
Callaghan
Semester 2 - 2017
Semester 1 - 2018
Semester 2 - 2018
---
Multi-term sequence
This course is part of a multi-term sequence. Both Part A and Part B must be completed to meet the requirements of the sequence. Part A and Part B must be completed in consecutive terms. Students must complete Part A before completing Part B. Students must complete the sequence within a twelve month period. If students complete Part A but are unable to complete Part B within the timeframe, they must re-enrol in Part A.
---
Learning outcomes
On successful completion of the course students will be able to:
1. Find and critically evaluate the results of existing research,
2. Devise well considered hypotheses for testing,
3. Plan experiments to rigorously test hypotheses,
4. Safely conduct experiments,
5. Rigorously analyse experimental data
6. Report effectively on findings.
7. Produce a professional level presentation;
8. Apply time and project management skills to an engineering project;
9. Demonstrate self-directed learning
---
Content
Part 1: Tools
Methods for critical review and evaluation of literature
Measurement techniques and technologies
Experiment planning
Data analysis (statistics, plotting, curve fitting, evaluation of models, etc.)  
Part 2: Major Project  
---
Assumed knowledge
Completion of all 1000, 2000, and a majority of 3000 level courses in the Mechanical Engineering program
---
Assessment items
Presentation: Presentation
Report: Laboratory report
Quiz: Mid-semester quiz
Report: Major project progress report
---
Contact hours
Callaghan
Computer Lab
Face to Face On Campus 2 hour(s) per Week for Full Term
Laboratory
Face to Face On Campus 4 hour(s) per Term
Lecture
Face to Face On Campus 2 hour(s) per Week for Full Term