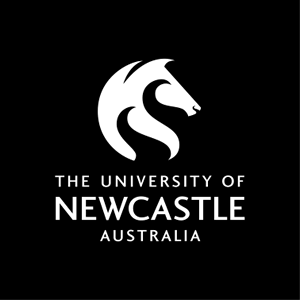 Course handbook
Description
This course requires students to integrate real world skills and experience with theoretical concepts and knowledge obtained during their program in an international context. Students will undertake an international work-integrated placement or similar community learning, in block mode, to position themselves for a career upon graduation. This is achieved through integrating real world skills and experience with work-integrated, experiential learning supported by appropriate readings and career guidance. High achieving students are able to expand the theoretical knowledge and skills developed in their undergraduate program, and apply knowledge and skills in an external and international context.
Students will be able to undertake their work integrated learning placement in a broad spectrum of international work environments such as business and community/ voluntary organisations, industry associations etc. There are two ways in which students may gain access to this course. Either through competitive entry to a partially funded international WIL opportunity organised by the Faculty of Business and Law, or through individual initiative. In the latter case, it is the student's responsibility to organise this placement or similar external activity before commencing this course, and to obtain written approval from the relevant Program Convenor or Course Coordinator, who will ensure that the placement does not adversely affect other existing placement courses of the University. Further details appear under 'Content' below. In either case, direction will be provided on-site by a placement supervisor.
On commencing this course but before starting the placement students will need to complete an induction and a compulsory Workplace Health and Safety requirement. Full information on this compulsory component will be provided in the course outline provided by the School.
Admission to this course is based on merit and the number of places available may be restricted. Students should enquire through the Course Coordinator or Program Convenor.
---
Callaghan
Trimester 2 - 2017
Winter - 2017
Newcastle City Precinct
Semester 2 - 2017
Summer 1 - 2018
Semester 2 - 2018
---
Learning outcomes
On successful completion of the course students will be able to:
1. construct a career plan, incorporating their academic program and work interests
2. develop experience in work integrated community / service learning / leadership;
3. demonstrate skills required for the workplace, including communication and team work;
4. reflect on, and practically apply what has been learnt theoretically within their program; and
5. comprehend the array of skills required and opportunities available within their chosen career.
---
Content
There are two ways in which students may gain access to this course:
a) through competitive entry to a partially funded international WIL opportunity organised by the Faculty of Business and Law, or b) through individual initiative. In the first instance, entry is based on GPA and a written explanation as to how the undertaking the course will contribute to their career prospects.
In the latter case, prospective students will be required to present to the Course Coordinator:
Either, formal evidence of prospective acceptance into an international WIL placement organised by an international placement organisation recognised by the Faculty of Business and Law, or:
an up-to-date CV;
a final draft of the letter of application to the host organisation;
contact details of the workplace supervisor at the host organisation;
a Program of Activity Agreement signed by the student and workplace supervisor, which will also be signed by the Course Coordinator and is to be resubmitted by the student with their final report.
During the teaching term and before commencing the placement students must attend a short lecture series to cover course requirements, assessment processes, career development and planning, and workplace issues including professional standards of conduct, Equity and Diversity and WHS requirements.
---
Assumed knowledge
Successful completion of at least 160 units of study.
---
Assessment items
Proposal / Plan: Work Placement Project Plan
Journal: Reflective Journal
Presentation: End of Workplace Presentation
---
Compulsory Requirements
In order to pass this course, each student must complete ALL of the following compulsory requirements:
General Course Requirements:
Lecture: Attendance Requirement - Students must attend a minimum number of these sessions. - In order to participate in this course, students must complete three compulsory lectures prior to their placement and a final debriefing lecture after their placement.
Practical: Induction Requirement - Students must attend and pass the induction requirements before attending these sessions.
Pre-Placement Requirements:
Career Planning Document - Document developed by student and supervisor with regard to placement objectives.
---
Contact hours
Callaghan and Newcastle City Precinct
Lecture
Face to Face On Campus 2 hour(s) per Week for 4 Weeks
Practical
Face to Face On Campus 30 hour(s) per Week for 4 Weeks