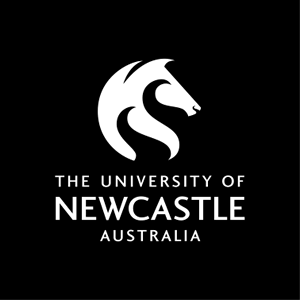 Course handbook
Description
The course is designed to provide extensive and advanced training in the laboratory practices associated with biological research. Module 1 focuses on Molecular techniques; Module 2 focuses on Microbial systems; Module 3 focuses on Plant systems and Module 4 focuses on Animal systems. There will be flexible systems of coursework and specialisation.
---
---
Learning outcomes
On successful completion of the course students will be able to:
1. biological terminology and advanced concepts in experimental biology
2. the ability to implement a working knowledge of the scientific method and philosophy
3. advanced experimental design
4. advanced skills in the collection, processing and interpretation of biological information
5. ethical conduct in learning and research
6. hazard recognition and minimisation in safe biological investigation
7. an understanding of advanced cellular and molecular biology techniques
8. an understanding of advanced system biology techniques
9. an ability to efficiently organise and perform experimental procedures including all necessary calculations
10. the ability to work in a team
11. critical and ethical thinking and the scientific approach
12. oral, writing and data presentation skills
---
Content
This course provides the advanced laboratory techniques required of a Biotechnology or Biology graduate. Through undertaking scientific experiments in; molecular biology, microbiology, plant & animal biology, students will be exposed to the theory and practice of:
Manipulation of molecular processes
Advanced analysis and manipulation of microorganisms
Extended physiological analysis of animal and plant model systems
Oral presentation to demonstrate understanding, interpretation and application (as relevant) of laboratory modules
In addition students consolidate their appreciation of:
The scientific method and philosophy of science
Experimental design, hypothesis testing & problem solving
Health & safety - Laboratory
Advanced laboratory skills
Use of selected Measurement Instruments
Use of Lab books to organise and document experimental details and results
Data analysis, interpretation and presentation
Report Writing
Effective use of Introduction, Methods, Results, Discussion format
Referencing
Computer publishing skills
Working in teams
Ethics, Academic and personal/professional integrity
---
Requisite
Pre-requisite - successful completion of BIOL1003 or BIOL1070, and BIOL2001 and BIOL2002
---
Assumed knowledge
Successful completion of BIOL1003, BIOL2001 and BIOL2002.
---
Assessment items
Presentation: Oral presentation
Practical Demonstration: Module competency assessments
Report: Written Reports
---
Compulsory Requirements
In order to pass this course, each student must complete ALL of the following compulsory requirements:
General Course Requirements:
Laboratory: Induction Requirement - Students must attend and pass the induction requirements before attending these sessions. - In order to participate in this course students must complete a compulsory safety induction.
---
Contact hours
Callaghan
Laboratory
Face to Face On Campus 84 hour(s) per Term
Laboratories will be up to 84 hours in total over the term.
Lecture
Face to Face On Campus 18 hour(s) per Term
Lectures will be between 8-12 hrs over the course of the term.
Seminar
Face to Face On Campus 8 hour(s) per Term
Oral presentations will be between 6-8 hrs over the course of the term.