Our campuses
The University of Newcastle is a multi-campus institution offering programs in a number of locations.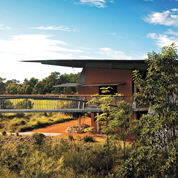 The Newcastle campus is 12 km from the Newcastle CBD and comprises high-tech laboratories and teaching facilities across 140 hectares of bushland.
---
Our Newcastle City precinct comprises University House, home of the Graduate School of Business and the University of Newcastle Legal Centre, and the Conservatorium of Music. It will soon be the home of our state-of-the-art NeW Space facility.
---
On the Central Coast of NSW, the multi-sector Central Coast campus (Ourimbah) offers University, TAFE and community college programs.
---
On the mid-north coast of NSW, the multi-sector Port Macquarie campus offers University nursing, teaching and foundation studies courses and TAFE programs.
---
The University of Newcastle teaches more than 1500 students in Singapore in association with its partner, PSB Academy.
---
At Bathurst Street in the centre of Sydney, the University offers postgraduate studies in business and professional accounting, and English language studies.
---
Located on the central tablelands of NSW in Orange is the Centre for Rural and Remote Mental Health.
---
The University of Newcastle Department of Rural Health operates from various locations in northern NSW.