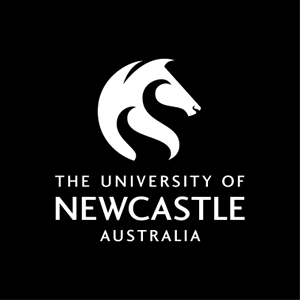 Apply for scholarships
You don't have to choose just one – we encourage you to apply for all scholarships you are eligible for.
Some scholarships recognise academic achievement and we also award scholarships on the basis of equity, sporting achievement, study areas, the arts and more.
Use the filters to the left-hand side to find scholarships that may be applicable to you. The keyword search is a handy function as well to find the right scholarship for you.
Check out the information about how to apply and closing dates included in each scholarship. Scholarship applications take place online, look for the 'Apply for this Scholarship' button to the right-hand side in the individual scholarship page.
It looks like this:
You need to submit separate applications and address the selection criteria for each scholarship. Have clear statements ready to upload on how you meet the eligibility criteria and include all of the documents listed under 'required documentation'.
Fingers crossed!
We will tell you of the result of your application for any scholarship administered by the University of Newcastle. If you are successful, we will give you information on how to accept or reject your offer.
---
Frequently Asked Questions
For students studying at the University of Newcastle there are many scholarships available. Thanks to the generosity of donors, university faculties, degree programs, and the Commonwealth Government a range of scholarships are on offer to provide great opportunities for budding scholars, artists and athletes. To benefit from a scholarship, it is important to understand where and how to apply. Read below some of our most frequently asked questions:
Who can apply for scholarships?
You are able to apply for any scholarship, as long as you meet the eligibility criteria of that particular scholarship. The eligibility criteria could include such things as being enrolled in a particular faculty, a particular degree or discipline, being in a particular year of a degree (e.g. 1st year) or be enrolled full-time etc. Refer to the specific eligibility criteria in your scholarship/s of interest.
How do I apply for scholarships?
Information and application forms for all scholarships offered by the University of Newcastle are available online at http://www.newcastle.edu.au/scholarships. Applications can be submitted online. Make sure you read carefully the eligibility, and required documents. It's important to have the documents ready for when you apply.
What is the closing date for scholarships?
Closing dates for scholarships vary with applications generally closing in the early part of the year (March). Check the information on the website for the closing date for specific scholarships.
Can I apply for more than one scholarship?
Yes, you can apply for as many scholarships as you like. It is advised that you apply for any and all scholarships that you meet the eligibility criteria for. So start applying!
Can I be awarded more than one scholarship?
It depends on the particular scholarships as each scholarship has its own conditions which state whether the student can hold other scholarships or not. This information is outlined in the eligibility criteria for each scholarship.
Will I be notified that my application has been received?
Yes. You will be notified by email when your online application has been successfully submitted. You will also receive an email reminder for draft applications prior to the scholarship close date.
When will I be notified of the outcome of my application?
Once the scholarship winner has been decided, the Scholarships Officer will notify all applications of the outcome. Both successful and unsuccessful applicants will be notified by email. All applicants will be able to view the status of their application/s online anytime at https://myhub.newcastle.edu.au.
How are scholarship recipients selected?
Each scholarship has selection criteria. Scholarship applicants, who meet the eligibility criteria, are assessed and in some cases applicants are interviewed by a selection committee. The best candidate is offered the scholarship.
Selection criteria can include academic merit which includes Grade Point Average (GPA) or Australian Tertiary Admission Rank (ATAR), equity criteria (financial hardship, sole parent/carer, non-English speaking background, medical condition/disability, Indigenous etc), location (rural or isolated), personal attributes, performance at interview or a combination of selection criteria.
What happens when I am successful for a scholarship?
You will receive an email with the offer of the scholarship and the conditions relating to the scholarship. To accept or decline your scholarship you need to login to MyHub at https://myhub.newcastle.edu.au.
When and how do I receive payment for my scholarship?
Payment is generally made within eight weeks of the relevant semester census date*. Electronic Funds Transfer (EFT) is the means of payment, deposited directly into a nominated account. Your nominated account is the same account you enter when you accept your scholarship in myHub.
* Semester One census date is 31 March
* Semester Two census date is 31 August
Can I defer my scholarship offer?
Typically, no. The vast majority of scholarship offers at the University of Newcastle can not be deferred. Please refer to scholarship conditions for further clarification around deferring or suspension of a scholarship.
Will receiving a scholarship affect my Centrelink benefits and/or taxable income for the year?
It is the student's responsibility to seek advice from the relevant government department or their financial advisor in regards to their own personal circumstances. The Australian Taxation Office has a Scholarship Decision Tool which is designed to assist you in deciding if you non-government scholarship is taxable. This can be found at http://ato.gov.au.